New Faces On The Football Team
Class of 26′ Enters the Den
          The football team is looked at as an entertainment source for students, but for the players, the game and their team is like a second family. The team consists of different players and coaches, all with their own individual motivations. This shared love for the game allows them to encourage one another on and off the field and brings the team together. 
          Freshmen are looking to prove that they have the heart, pride, grit, and determination of any upperclassmen football player there head coach is Thomas Drew and the team consists of 30 players 
          "This is one of the largest classes of Freshman that we have ever had here at Foran.  The kids have had a great season so far and work really well together.  This class has the potential to do great things down the road for us". Drew Stated
          Starting center of the freshman team, Michael Doyle, says he is inspired by his dad. Doyle represents his dad on the field while wearing the number 70, which was his dad's high school football number.
          "My dad played a big factor in that and got me into football and that's the reason I'm roped into this,"says Doyle. 
          Doyle showed his passion for the game when he took himself off the field against Platt Tech. 
          "Before the game I started to lose it a little at my teammates and I was getting into my head…I wasn't focused," Doyle explained.
          Doyle went on to explain more about why he pulled himself out of the game.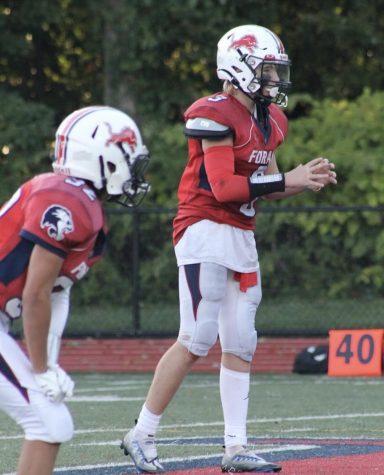 "I took myself out of the game after my third bad snap. I was like, I'm not going to do this to my team where I have to make them suffer just because I'm not in the right mind to play" says Doyle.
          No matter how new or familiar freshmen are to the game, they understand football is a team game and players can't be selfish.
         Doyle explained, "I'm an offensive lineman, my job is not to be a superstar or anything, it's just to protect the quarterback."  A successful and passionate football player holds specific traits that are valuable to them in order to succeed in the sport.
          When starting freshman safety Kyle Viesselman talked about these traits he said, "To be successful in football you need three key traits. Heart, determination, and a good mindset."
          Starting quarterback Gavin Levebvre likes football and recommends it.
          "I would suggest high school football to incoming freshmen because of how social it is. You will make an insane amount of new friends, develop a second family and will have the time of your life on the field."
          The freshmen football team is made up of hard-working, motivated players who work together to perform their best. When people join this team they will develop a second family and friendships that they may even hold onto forever. 
          The freshmen team have played three games this season winning two of them. The team lost against Massuk on Thursday, October 27.
Leave a Comment
About the Contributors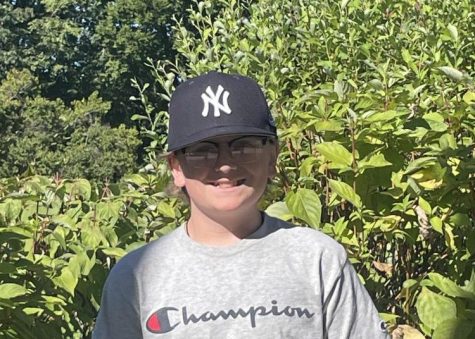 Noah Champagne, Staff Writer
H I'm Noah Champagne and I'm a freshman at Joseph A. Foran High School. I'm a member of forans key club and super excited to be a staff writer for the...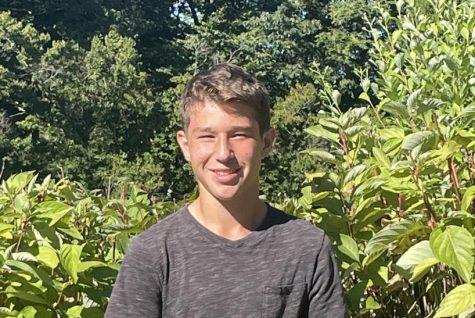 Colin Monahan, Staff Writer
Hi my name is Colin Monahan and I'm a freshman at Joseph A. Foran High School. Here at Foran I come to school on the bus and I'm also a part of some...