Get'cha Head in the Game
How Boys Basketball Prepares for the Season
          As the weather gets colder, the leaves fall off the trees, and winter sports start preparing for their upcoming season. Basketball is a loved sport by many, and the competitiveness of the sport is something that interests both players and fans. Boys basketball is more than ready to begin the season, with hopes of excelling as both individuals and as a team. 
          According to Head Coach Ian Kirkpatrick, his goals are, "For my student-athletes to excel in the classroom, stay healthy all season, have fun, build team unity, maintain a positive culture, improve skill performances everyday, and qualify for the state tournament."
          These are holistic goals that benefit the players both physically and mentally. Many sports are aiming for this approach, as to many it is important to prioritize players' well-being in all aspects. Winning is almost always a team's goal, but players and coaches like to do so within a positive and safe environment.
          Players have been setting themselves up for success mentally as well. Mental health and physical health are interconnected, so players on the team recognize the value in keeping themselves healthy mentally. 
          Junior Cameron Luth adds, "I've been trying to get myself really 'locked in' mentally."
          Luth conveys that this strategy  has helped him become more focused and optimistic. Players have been able to strengthen their abilities through the use of a strong mental perspective. 
          On the other hand, players are preparing physically to help them thrive on the court. Being in peak physical condition helps them to become better players. In the offseasons, it's the player's responsibility to stay in shape.
          Senior Braden Tarczali relays, "I have been preparing for the season by going to the gym and working out, attending pre-season conditioning, and shooting around in my backyard."
          Players recognize the importance of staying physically active outside of their sport. They are taking it upon themselves to enhance their strength and skills.
          Sophomore Jackson Doyle has been preparing for the season by, "Getting in the weight room, playing Amateur Athletic Union (AAU), and attending team conditioning."
          In terms of team conditioning, it is an optional opportunity for players that don't play a fall sport, to get in some training. 
          According to volunteer assistant coach Jeffery Raucci, "We have been running conditioning sessions 2 times per week leading up to the season for anyone who doesn't play a fall sport to get in shape for the season and try out as well as getting in the weight room to do some resistance training."
          Coaches have the responsibility to help lead players to play their best skills wise, but also they aid in motivating players.
          Kirkpatrick reveals that he motivates his players, "By setting team and individual goals throughout the season.  Each game we strive to achieve our goals, which are visible on a whiteboard, and we work hard in practice to accomplish all of them."
          It is evident that players are excited for the season, and are prepared to put forth their best efforts. Their dedication to better themselves and each other is clear, and can serve them well.
          Senior Liam Young comments, "I'm most excited just to get back out on the courts and play basketball with some great people and have a good time. I love the sport so I couldn't be happier to just get back out there."
          The boys have conveyed their appreciation for the Foran community, and enjoy having support at games. Everyone is welcome and encouraged to come watch them compete on the court throughout winter. Boys basketball is ready for their return to the court, and anticipate having a great season.
Leave a Comment
Donate to the mane street mirror
Your donation will support the student journalists of Foran High School. Your contribution will allow us to purchase equipment and cover our annual website hosting costs.
About the Contributors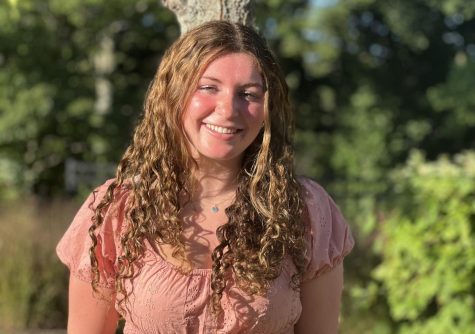 Colleen Ardolino, Staff Writer
Hi! My name is Colleen Ardolino, and I am a senior at foran. This is my second year writing articles for Mane Street Mirror. I'm captain of the girls soccer...