Interior Design's Impactful Creativity
How Foran Encourages Interior Design and the Creativity Behind It
          Throughout the school year, creativity is a prominent aspect of every student's life. Interior Design's curriculum focuses on giving students creative freedom through various projects and interactive activities. 
          Interior Home Design teacher Ms. Rachel Pangu states, "Anyone could play around with creating a floor plan but once you start to learn about the different principles, you can bring your style [into] it. I think it's an important concept to bring your style to it."
          Although students struggle with finding themselves and what aesthetics are appealing to them, interior design can help such students branch out and create an alternative to aesthetics that draws them into this class. Interior design advocates making students aware that the style isn't only subjective to the class, but to themself as well.
          Interior Design teacher Miss Molly Zanella explains, "When students take this course, they begin to see how designing a space means shaping their experience and overall well-being while inside that space."
          Not only is this class an entertaining experience, but it also introduces concepts that might prove beneficial in the future. Interior design skills can help in various jobs, such as project management, kitchen and bath design, and interior design careers. Students who are interested in careers incorporating interior design would be a right fit for this class. 
          Sophomore Ava Jacquez is currently taking the new interior design class run by Mrs. Zanella. Jaquez states, "I have thoroughly enjoyed my time in this classroom. I'm learning so many new things about how the smallest changes in design can make all of the difference." 
          The smallest changes may include elements such as color or light. For example, lighter colors make space appear larger, and darker colors make a room appear smaller. The arrangement of colors or textures in an environment changes the perspective, making the room appear taller, longer, or wider, or highlighting a particular element. 
          Katie Geddes, a local interior designer in downtown Milford has been working in the field for over 15 years now. Her passion lies in helping families create beautiful, authentic, and organized spaces that support their everyday lives.
          Geddes states, "I am happy with the career choice, and only wish I had made the shift earlier in my career."
          This class can be a nice break from only learning about facts in their core subjects and instead working on things where there is no right or wrong answer. It is up to the designer and their ideas when they are working on a new project. This job allows people to be as creative as they want; the more creative, the better. 
Leave a Comment
About the Contributor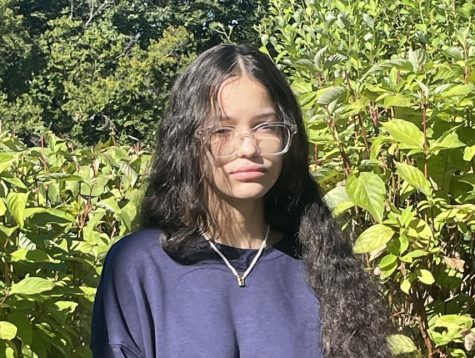 Hailey Kuzma, Staff Writer
Hello, I'm Hailey Kuzma. I'm a sophomore in high school, and also do writing as a hobby.