A Time Before Teaching
          Teachers are some of the most recognizable faces at Foran. With about 100 faculty members in total, students are sure to find a teacher to connect with. However, for many teachers at Foran, teaching is not their first or even intended career. Their stories and backgrounds are often overlooked by students and other teachers alike. 
          Some teachers discovered their passion for teaching through pursuing a field they already loved. This was the case for choir director, assistant band director, and drama club director Mr. Jason Stammen. The former voice teacher followed his interest in music to Foran, teaching a myriad of singing- and music-based classes since 2021. 
          Although he has explored multiple careers, music has always been a constant in Stammen's life. He found himself captivated by singing while pursuing a vocal performance major in college. After appearing in multiple small operas, Stammen turned his attention to teaching voice lessons at the Hartt School of Music. 
          Following a student's Broadway success, Stammen discovered the same joy in a classroom setting as he did in the studio.
          "Making music with kids and the direct feedback that they are getting better is so rewarding. It's just amazing and you get to do it through art. It's music. It's what I love. And so I love being a voice teacher and I love being a teacher here," he shares.
          Chemistry teacher and Sci-Lions advisor Mr. John Connors took a similar path to Stammen's. Simultaneously working as a chemist at both American Cyanamid and King Industries and part-time as a middle school science teacher at St. Ann's, Connors was inspired by his father to transition to teaching science full-time at Foran. 
          He explains, "I always think about when I teach, I'm giving back to my father. If he did not have that gumption to keep pushing forwards and saying, 'I do want to learn more.'"
          While Connors misses his time in the lab, he prefers the social environment of a high school. His well-known college sticker wall demonstrates his enthusiasm for his student's learning and achievements.
          "The best part of the job is seeing where the students I've had have gone from here…It's been an unbelievably great second career," says Connors.
          Other teachers took a completely different career path from where they started. Computer science teacher Mr. Dave Spinetti worked as a Senior Builds Engineer at Sikorsky Helicopters before transferring to teaching, while English teacher Ms. Melissa Jones pursued copywriting and copyediting prior to education.
          Spinetti was responsible for updating information on the helicopter repair process. As opposed to publishing books, he updated the electronic manuals to ensure the software could understand the current data. His previous position gave insights into real world applications of his curriculum.
          "I am able to say with confidence to my classes, 'Java is worth learning because it is still industry standard' or 'Learning python in your free time is one of the single best ways to get ahead' and know that I am speaking from both practical experience, but also from friends who are still in the industry," Spinetti remarks.
          Jones also integrates knowledge gained from her first job to her current teaching style. Her work as a ghost writer for various companies, including a chiropractor's office, a fountain pen company, and a gemstone bead retailer prompted her to be imaginative and dive into intense research. In communicating the importance of certain topics within her classes, Jones effectively prepares her students for life after high school.
          She explains, "I'm especially passionate about supporting students in building media literacy and critical analysis skills, because I know from first-hand experience just how extensively informational material is interwoven with advertising."
          Prior careers give teachers the ability to demonstrate real-world applications of the concepts they teach. Each teacher's unique background aids students in both forming relationships and self-discovery. Despite any differences in intended career paths, all Foran faculty members share a common love for helping students thrive.
Leave a Comment
Donate to the mane street mirror
Your donation will support the student journalists of Foran High School. Your contribution will allow us to purchase equipment and cover our annual website hosting costs.
About the Contributors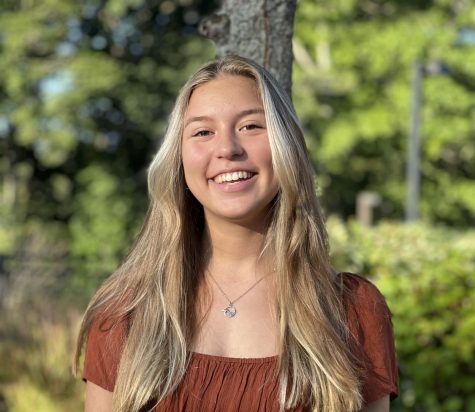 Olivia Salai, Co-Editor in Chief
Hi! I'm Olivia Salai and I'm a junior. Outside of journalism, I'm choir president and my class's vice president as well as an active member of...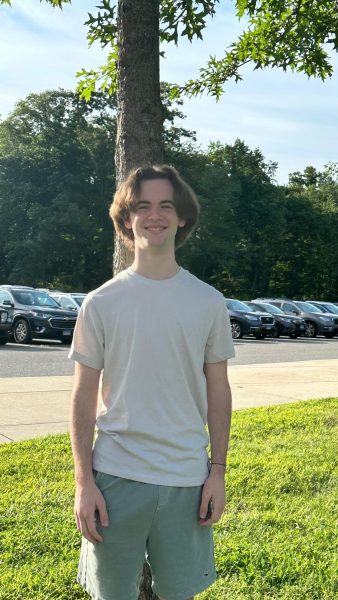 Connor Rizzo, Staff Writer
I'm Connor and I'm a junior at Foran High School. I'm a content and junior layout editor for the Mane Street Mirror, and this is my second year in...