MUN Takes on UNH
ChargerMUN Conference Recap
           The Model UN (MUN) classes are a great opportunity for students to truly immerse themselves into a world of debate, and oftentimes become experts in the policies and perspectives on certain foreign countries. Last weekend, on December 3, the MUN  classes traveled to the University of New Haven (UNH) to participate in the ChargerMUN high school conference with several other schools. They boarded the bus bright and early at 8 a.m., and the conference began promptly at 9 a.m. 
           There were two councils, the World Health Organization (WHO) and the Security Council (SC), who debated in separate rooms. They began with opening statements and then made proposals on what steps to take next. Time was broken up with an hour lunch break, and then students returned to write their resolutions that they then presented. Finally awards were given, where Foran won eight individual awards as well as one delegation award, with everything wrapped up at approximately 5 p.m.
           Venice Montanaro and Zackary Israelite both won awards for Outstanding Position Papers in SC while Ava Scholl, John Brown, Jillian Junga received the same award for WHO. Montanaro and Scholl also received the Best Delegation Award along with Isabella Valentine, who was part of the WHO. The students in Phelan's class also received the 3rd Place Honorable Delegation Award.
           Junga, a junior, provides insight on the preparation that went on in the classroom before the conference even began.
           She says, "A lot of research on your country as well as a lot of writing and editing of your position paper. We prepared a lot for opening statements as well."
           Junga, along with the other award recipients, clearly put in a lot of work in the previous weeks considering the recognition they received at the conference. Montanaro, who received two awards, comments on what she enjoyed about her time spent at UNH.
           Montanaro says, "I loved arguing, I loved debating with the people around me and working to find a happy medium. I made a lot of new friends and was able to safely compromise and work together with other people. All in all, it was an amazing event and I was so honored to win two awards for Best Delegate in the Security Council and Outstanding Position Paper in the Security Council."
           The class itself is taught by Mr. Zachary Phelan and Mrs. Cynthia Bradford this year. Phelan says he enjoys teaching the class because of the relationships he is able to build with his students while also seeing the confidence they build when they become experts in their country.
           As with any class, there are rewarding and difficult aspects of MUN. Junior Grace Mrsich shares her thoughts on the class, saying, "I enjoy the fact that we learn about human issues, and it allows me to understand many problems from many different parts of the globe. I like to learn about the world and its history. However, position papers are definitely difficult to write."
           Overall, this is a great class for any student to take if they want to get involved in debating or learn more about the world around them. The current students had a very successful conference and have much to be proud of.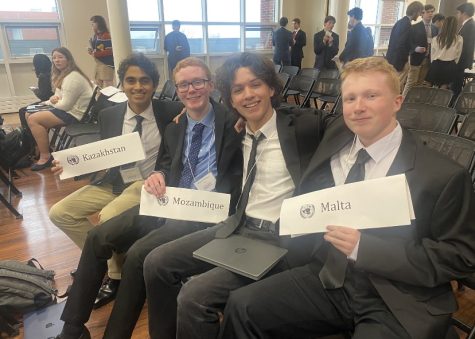 Phelan comments, "Our students have been pushing themselves and working every day in class to prepare themselves for the conference. Their hard work paid off and their dedication to the class showed out as they were above and beyond anyone else at the conference."
Leave a Comment
Donate to the mane street mirror
Your donation will support the student journalists of Foran High School. Your contribution will allow us to purchase equipment and cover our annual website hosting costs.
About the Contributor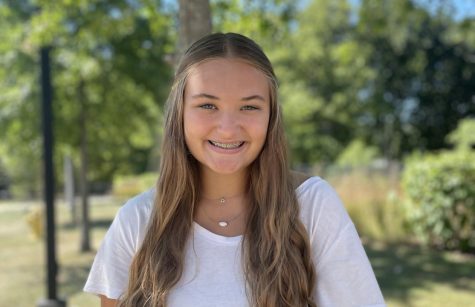 Hannah Salsbury, Content Editor
Hi! My name is Hannah Salsbury and I am a senior at Foran. This is my second year writing for Mane Street Mirror and I enjoy writing a variety of articles....