National Blood Donor Month
The Importance of Donating Blood
          The most essential part of survival is blood; without it no organ would be able to receive the oxygen or the nutrients needed to survive. Blood helps keep people warm and cool,fight off infections, and get rid of waste produced in the body.
          Hundreds of patients around the country are in need of blood when going through surgery, traumatic injuries, organ transplants, and much more.  
          National Blood Donor Month takes place during the month of January as a way to acknowledge blood donors across the country. It's a time to honor and appreciate voluntary blood donors as well as encourage more people to donate.
          This is the time where people are most inspired to step up and do their share in helping out their communities and the people in or around them.
          Recently, the American Association of Blood Banks (AABB) and the American Red Cross (ARC) has urged the Biden Administration to issue a National Blood Donor Month proclamation in order to raise knowledge of the rising need for blood. 
          The AABB states, "[The proclamation] would be a valuable educational tool to highlight how donating blood is an important act of public service. Such a proclamation would help America's blood donation community at a critical time…"
          Blood donation has been around for decades, saving thousands of lives. It has played a vital part in the health care system and will continue to as time moves on. 
          Health teacher Mr. Jeffrey Raucci says, "Any situation or emergency where one loses too much blood, they need to rely on a blood transfusion (transferring blood into one's circulatory system) to save their life and/or help them."
          Without blood donors, there would be no blood available, causing risks to millions of patients around the world. 
          Donating blood is a safe and simple process. Donation centers take many precautions when working. Patients are given mini-physical check ups during appointments in order to ensure the donors are healthy enough to donate.
          According to Connecticut Blood Center, "…all of the materials are sterile, used only once, and for you alone…staff also receive advanced training in blood donation phlebotomy [practice of opening a vein for drawing blood], as well quality and safety standards."
          There is no chance of catching any infectious diseases, like AIDS, through the process.
          Overall, it takes about an hour and 30 minutes, but the actual donating process takes about 10-15 minutes. 
          To find out more about the process and importance of blood donating, visit one of the following sites: American Red Cross or American Association of Blood Banks .
Leave a Comment
About the Contributor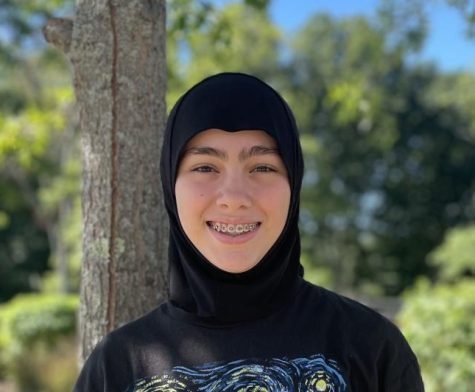 Rumeysa Bayram, Staff Writer
Hi, My name is Rumeysa Bayram and I am a junior at Foran High School. This is my third year writing for the newspaper. I am part of the Key Club here at...