Faith "Buckets"
How Faith Doyle is Making Her Mark on Foran Girls Basketball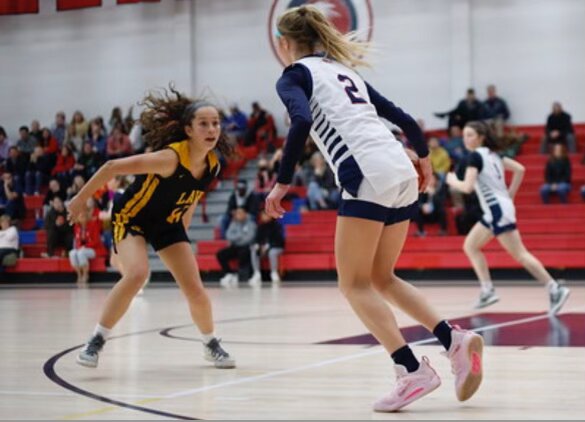 At the ripe age of six, Faith Doyle stepped onto the basketball court, and began the sport she loves. Doyle is a sophomore at Foran, and while she has only been a high school student for two years, she has made quite the name for herself. As the child of two college basketball players, Doyle was set up for success in the game, finding her passion young.
          The girls basketball team has been exceptionally successful in recent years, and Doyle has been a great asset to the team, not only as a player but as a person. Her kind nature and hard worth ethic has been conveyed by her teammates. 
          Sophomore Gracie Brooks comments, "She's a great leader, and always has  positive energy in the gym. She sets a good example for everyone on the team and pushes me to work harder everyday."
          An athlete can be exceptional at their sport, but being a part of a team means working well with others and supporting them. According to her teammates, Doyle does just that. 
          Doyle achieved All SCC as a freshman, and is expected for big things this year as well. Head coach, Robert Asmussen, is very proud of Faith and her accomplishments, and pushes her to be the greatest player she can be.
          Asmussen states, "I am very proud of Faith for earning First Team All SCC honors as a freshman which is an incredibly high honor in such a great league.  But I know Faith even has higher goals for herself and her team which shows the great competitor she is as well as her strong work ethic to be the best player and teammate she can be."
          It is evident that Doyle is appreciated and her well rounded personality and ability does not go unrecognized by her peers and coaches. However, due to her age and talent, Doyle has grown very quickly and has been motivated by this pressure created by expectations. 
          Doyle relays, "There is definitely more pressure being a sophomore because you are expected to be better than you were last year, scoring more points and getting better stats, while other teams make it harder through the high-pressure defense."
          Pressure can cause people to crack, but Doyle doesn't let it get to her. She continues to persist through any obstacles. A loss against a difficult opponent only motivates her to work harder and become better. Her optimism is a huge part of her success.
          Doyle sets small goals for herself like scoring more in a game, but also bigger goals that she works to achieve. 
          Doyle shares, "This year one goal I have is to win a state tournament game, which was something we fell short doing last year and I want to make sure we do all we can as a team to do so. I also hope to make ALL-SCC again and be able to go far in the SCC tournament."
          The Foran Girls Basketball team has done well with a current record of (13-5), and Doyle and the rest of her teammates are hopeful to continue this trend. Doyle's consistent effort to motivate herself and her team is serving them well. Doyle has proven to be an outstanding player and person on the court and off it. 
          Coach Asmussen best sums up her character by conveying that, "Faith is an outstanding player to coach because of her drive to excel as a player but also as a motivator to get the best out of her teammates. Faith's overall body of work on the court both offensively and defensively keep accelerating as the season moves along."
Leave a Comment
Donate to the mane street mirror
Your donation will support the student journalists of Foran High School. Your contribution will allow us to purchase equipment and cover our annual website hosting costs.
About the Contributors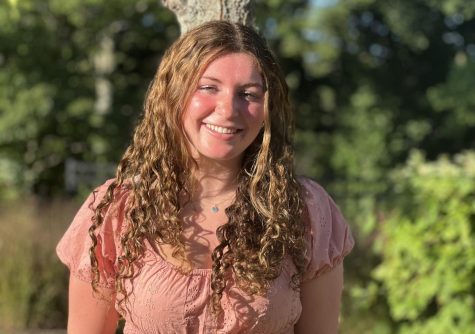 Colleen Ardolino, Staff Writer
Hi! My name is Colleen Ardolino, and I am a senior at foran. This is my second year writing articles for Mane Street Mirror. I'm captain of the girls soccer...