The History of Valentine's Day
The Story of How The Day of Romance Came to Be
          Every year on February 14, people celebrate Valentine's Day and show their loved ones how they care for them. There are many different traditions that people have on Valentine's Day to celebrate their love for one another. However, the origin of the beloved holiday wasn't so rosy. 
          According to History.com, "We do know that February has long been celebrated as a month of romance, and that St. Valentine's Day, as we know it today, contains vestiges of both Christian and ancient Roman tradition." There are different legends of the origin of Valentine's Day from both the Romans and the Catholic Church.
          One legend from the Catholic Church explains that Saint Valentine was a priest in Ancient Rome who objected to the decree of Emperor Claudius II outlawing marriage for young men. He believed they needed to focus on being soldiers rather than husbands. 
          The legend states how Valentine would perform secret marriages for young men and their wives, and was eventually caught. When the Emperor discovered these secret marriages, he ordered Valentine to be executed. 
          Another legend comes from an ominous festival in Ancient Rome called Lupercalia. Time.com states, "'The festival was to enable or facilitate fertility,' says Kresimir Vukovic, a postdoctoral fellow at the Catholic University of Croatia who has studied Lupercalia. 'If you were struck by a Lupercus, one of the priests, it was considered that you would give birth to more children,' he explains."
          The festival of Lupercalia, with the act of these "symbolic" beatings, is believed to be connected to Valentine's day, as the concept of fertility played a role in the romance that Saint Valentine so heavily cherished. 
          Today, we celebrate Valentine's Day much differently than the traditions surrounding its origin. 
          English Teacher Ms. Meghan Condon says, "Usually I like small, meaningful gifts..showing you really know each other and care." 
          Condon elaborates on the romantic aspect of the holiday rather than its recent increase in commercialization and profit. Thinking of herself as a "romantic," the holiday takes on a deeper meaning than just gift giving. 
          Condon also states, "I don't gear towards the money aspect…It's just a day to appreciate loved ones and the romance that can get lost in day to day life."
          As Valentine's Day has changed over the years, it hasn't changed in regards to the romantic aspect. Many people find themselves more inclined to buy expensive gifts to show their appreciation for loved ones. However as Condon expresses, it's more about the meaning of the holiday than the value of the gifts. Rather than stressing over the money, use the day as an opportunity to show loved ones that they are truly appreciated. 
Leave a Comment
About the Writers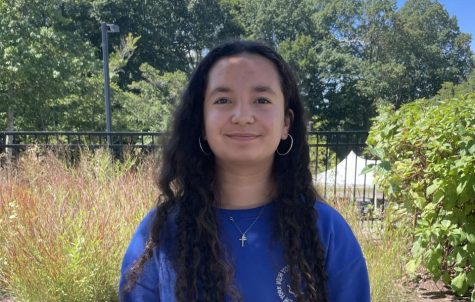 Lorelai Christy, Junior Editor
Hi, my name is Lorelai Christy and I am a junior at Foran High School. I'm part of the girls tennis team and when I'm not in school I work with students...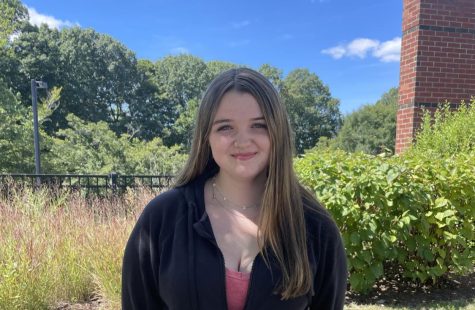 Alana Finlayson, Staff Writer
Hi, my name is Alana. I am a junior at Foran High School. I am part of the Key Club, Interact Club and Ski Club. Outside of Foran, I am a dancer of 15...