Manager Marchesseault: The Face Behind Foran Athletics
          Gavin Marchesseault is an integral part of the Foran community. For the past few years, he has worked as a team manager for a variety of teams such as baseball, basketball, and football. As a high school team manager, he is responsible for giving support to the players, hyping them up, and taking videos of games or keeping stats. 
          Gavin first became a manager last baseball season, but began to manage basketball and football this year. On top of being one of the biggest supporters of Foran sports, he also fulfills many duties such as filling waters, setting up the scoreboard, and many others.
          His work has not gone unnoticed. Coaches and players throughout the school understand and appreciate his impact on the team. 
          Basketball Coach Ian Kirkpatrick states, "Gavin brings good energy and positivity to the team. He always has encouraging words for the team, no matter the outcome of the game. Gavin does a great job fulfilling his role and responsibility as a team manager."
          Kirkpatrick adds that in fulfilling his role as the manager, Marchesseault also adds great team spirit, camaraderie, and is very well respected among our student athletes and staff. 
          Head Football Coach Thomas Drew talks about how Gavin is not a typical manager and how much more he actually does for the team. 
          Drew states, "Gavin very quickly became a vital part of our football team.  I have had many managers in the past and the role is much more important than most people understand.  Gavin was not only important on game day but was huge for our weekly success as a whole."
          Drew goes on and and talks about his love of the game, and how the football family he created was contagious and began rubbing off on his fellow teammates.  
          Drew adds, "Gavin gave pre-game speeches where he preached how proud he was of the football team, Gavin was in the middle of the huddle after victories cheering with his football family, and Gavin provided me and the rest of the staff with a sense of calm because we knew that he was going to do his part to make sure our team was successful."
          Coaches aren't the only people who appreciate Gavin's hard work. Several players take notice of his cheery attitude and sportsmanship as well.
          Junior Brandon Payne states, "Gavin was kind of like the team hype man. He was always the loudest person on the sideline and was always into the games."
          His impact wasn't just on the field, however; Gavin helped the team get into a fighting spirit prior to the games as well. 
          With football over and basketball coming to a close, Gavin will be finishing his team manager career where it began: on the baseball team.
          Baseball Coach Garrett Walker states, "Gavin has a strong passion for Foran athletics. His positive, never quit attitude is a major lift during the struggling times of the season. He's always there to lend a hand in any way possible and cares deeply about his teammates."
          Gavin's infectious personality and attitude helps lift the team's spirit whether they're winning or losing.
          Walker adds, "Perhaps where Gavin helped the most, and still does, is bring out the best of his teammates. He's the loudest one in the dugout, he gets great excitement in his teammates' success. His energy is infectious and really helps to create a great atmosphere within the baseball program."
          Gavin exemplifies the traits of a leader and has a love for Foran athletics like none other.
          Gavin Marchesseault says, "I was not sure how much bonding I was going to have with [the players], but it was the greatest decision in my life to work with those boys and then be able to manage two other sports the following year in my senior year."
          While his time as a student is coming to an end, Gavin remains optimistic about a future of managing. 
          Gavin said, "I would love to come back and manage each sport if possible by each Head Coach's request."
Leave a Comment
About the Contributors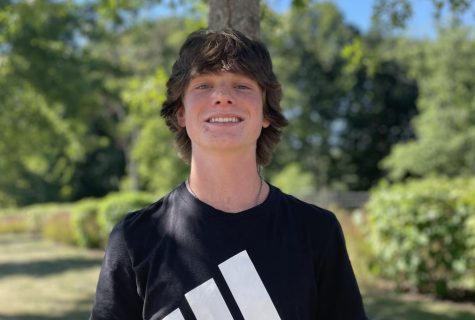 Cian Carroll, Staff Writer
Hi my name is Cian Carroll. I am a junior here at Foran highschool and participate in sports. I enjoy playing both basketball in the winter and baseball...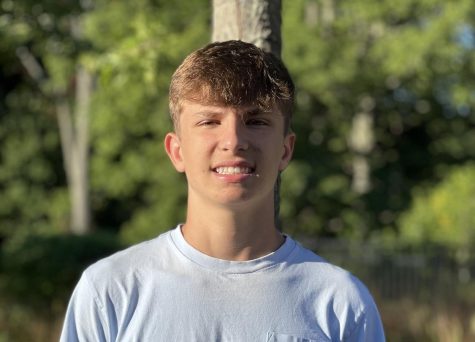 James D'Angelo, Staff Writer
Hi, my name is James D'Angelo and I am a junior at Foran High School. This is my 2nd year writing for the Mane Street Mirror. I play Lacrosse here at...