Travels with Mrs. Bradford
          Mrs. Bradford has had a life filled with traveling, new cultures, and making friends around the entire world. Her favorite destination was Japan, where she worked for two years. She lived with a family in Japan who exposed her to Japanese culture.
          Bradford's first experience traveling was in high school for an art and Spanish trip during her sophomore year. She went to Mexico and saw the art in Mexico City, which included the Diego Rivera murals. She was also able to see the Aztec pyramids. 
          Bradford expresses how important traveling can be at a young age because of the amazing experiences and friendships that can be made along the way. 
          "Everywhere I went, I met new people," Bradford states. 
          She is still currently in touch with the people she met in Japan because she was so close to them at the time. 
          A close colleague of Bradford, Mrs. Newall, adds, "She wants to share all that she has seen with her students and I think it really enhances her social studies classes."
          While in Japan, Bradford explains that she had a close friend, who she is still friends with now, that helped her translate Japanese to English. Although she struggled to understand the language during her first couple of months in the country, she found a way to learn the basic words in Japanese. 
          These basics helped her through living in Japan, especially conversations in Japanese.
          "Learning a totally different kind of language that is not anywhere related to English was difficult," Bradford states. "There were a lot of charades with my homestay family." 
          Another close colleague, Mr. Zachary Phelan, explains, "I have gotten to know Bradford over the course of the last two years and in this time I have gotten to know her as one of the most kind and caring people I have ever met." 
          After her experience in Japan, she already had previous knowledge about the JET program (a teaching exchange program). The program started in the late 80s by the Japanese government to bring in foreigners and native speakers. This was because a lot of Japanese language teachers that had English as their first language had never lived abroad. As a solution, the Japanese government brought in native speakers to get the native accent. Native speakers also helped the students with having conversations in Japanese and modeling pronunciation.
          She had a year's contract with the program, but Bradford instead chose to stay for two years. While she was in Japan, she traveled all around the country. She visited the islands south of Tokyo, which are very tropical and great places to go camping when traveling. 
          Bradford also attended of the largest winter events in Sapporo. The Sapporo Snow Festival  is held at three different locations, each with a distinctive ambiance, gigantic slides, snow, and ice sculptures (according to (https://www.snowfes.com). 
          Her husband wanted to show her the world. They went to Niagara Falls for their first Valentine's Day celebration and then, for her birthday the first year they were together, he surprised her with a visit to Paris. She also spent a lot of her time in Australia meeting her in-laws. The pair has been on countless adventures together to live life to the fullest. 
          "The biggest thing for me about travel is if you can go somewhere where you either know someone or you have a connection someplace, then you will get a completely different experience compared to being a tourist," Bradford states. 
          Paris was a different adventure because Bradford had a connection to someone that lives there. Bradford learned the ins and outs of the location, which allows people to really experience the culture. This way, travelers are able to experience more local cultures and places that are not in the guidebooks.
          It involves being receptive to new experiences and ready to put the traveler in another person's shoes; allowing one to be open-minded. Traveling for culture means putting all preconceptions about what your trip "should be" behind you, and diving in head first.
Leave a Comment
About the Contributor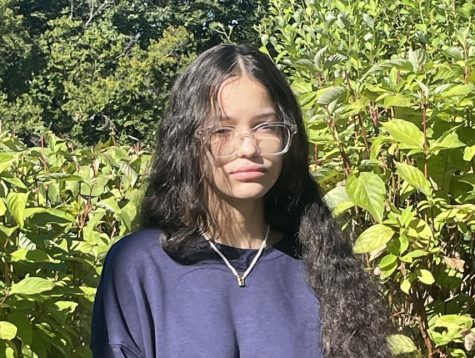 Hailey Kuzma, Staff Writer
Hello, I'm Hailey Kuzma. I'm a sophomore in high school, and also do writing as a hobby.