Building Resilience Through the Arts
Jack Fiorillo's Journey with HLHS
          Most people focus on cardiovascular health during American Heart Month in February through fundraisers, awareness initiatives such as Hoops for Heart, or other heart-themed events. However, for junior Jack Fiorillo, this concern spans much longer than a single month of the year.
          Fiorillo was born with a condition known as Hypoplastic Left Heart Syndrome (HLHS). The condition develops during pregnancy and causes an irregular blood flow to the heart. HLHS is present from birth when the left side of the heart does not form correctly, according to the Centers for Disease Control (CDC).  
          As HLHS is a lifelong condition, Fiorillo has battled its effects since birth. He has often been in and out of hospitals, having undergone three surgeries before he turned 3. After 11 years of living with HLHS, Fiorillo was diagnosed with Tricuspid Valve Regurgitation, which required another surgery to repair. 
          In November of 2017, Fiorillo experienced heart failure and used a ventricular assist device (or an artificial heart) to keep the blood pumping throughout his body while awaiting a more permanent solution. At this time, Fiorillo was put on a waiting list for a heart transplant, which he received in April of 2018. 
          As can be imagined, Fiorillo's medical needs have not come without hardship for both him and his family. Fiorillo receives his health care in Boston, so oftentimes his family lives in separation. 
          "Thankfully our family has a great support system of extended family and friends that have always helped and supported us when needed.  We have had to watch Jack miss out on planned activities or celebrations because they had to take a back seat to his medical treatment," shares Jack's mother, Mrs. Amy Fiorillo. 
          Despite dividing the household between Fiorillo's hometown and Boston, he, along with his parents and older sister, retain their deep-rooted familial bond. He affirms that he has never felt unsupported throughout his life, and Fiorillo's mother concurs that although it has been difficult sometimes, the trials they have undergone together have made them closer as a family.
          Due to Fiorillo's affliction, he has at times had to miss school. However, he feels that his high school experience has not been too different from the rest of his peers. 
          "I still take the same classes, participate in the same clubs, etc. I couldn't go to school freshman year, I had to do it from home. I also had to wear a mask for much longer than most everyone else, but nowadays I don't see much of a difference," Fiorillo states.
          Fiorillo keeps himself mentally and physically active through his interests. He is an active member of the Mane Stage Players, recently playing the role of Kyle in Foran's production of Legally Blonde. He also is a member of the school choir and was accepted into the 2022 Southern Regionals Choir, which he expresses his pride for. 
          Fiorillo's HLHS and various surgeries have never prevented him from enjoying life and being a part of the Milford community. A. Fiorillo divulges that her son's affinity for the arts has been a longstanding outlet for him to stay positive and connected with his peers.
          "If it has something to do with creativity, Jack likes to be involved. Jack has always had a love for classic movies, drawing, acting, singing, stand-up comedy, and creative writing. He's always had a love for the arts, ever since he was little. It's pretty amazing that those things are the perfect therapy for times when Jack's health needs support. Music to soothe, movies to relax, writing and reading to escape," she explains.
          Fiorillo's choir teacher and director Mr. Jason Stammen agrees that Fiorillo's medical condition has never been a setback in Stammen's class. 
          "[Jack]'s a great singer, he works really hard at his acting. He puts forth great effort at all times and I'm so happy to have him in my shows and in my choir. He's a wonderful tenor, a great choir member, and a smart kid," comments Stammen.
          Fiorillo has had to endure medical procedures and processes that most people haven't and will never experience. Despite all of this, Fiorillo manages to keep his spirits up. His personality and ability to see the silver lining in any situation have pulled him through his struggles.
          "Jack's strongest traits are his strength, resiliency, and bravery. Jack's quick wit has gotten him and our family through some tough times. Seeing the humor in things when challenges arise has been a gift to all of us," his mother voices.
          In spite of all of the difficulties Fiorillo has gone through, he is not defined by his medical history or needs. He wants to be known as a nice and approachable person that enjoys the arts. He advocates to support everyone, no matter their situation.
Leave a Comment
Donate to the mane street mirror
Your donation will support the student journalists of Foran High School. Your contribution will allow us to purchase equipment and cover our annual website hosting costs.
About the Contributors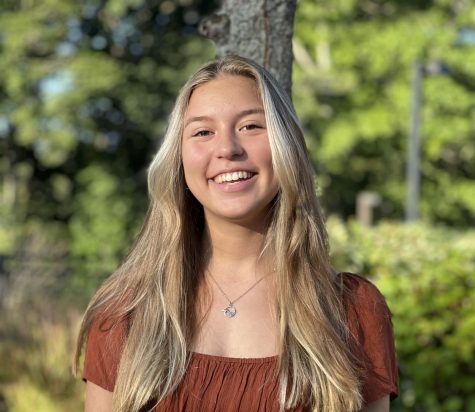 Olivia Salai, Co-Editor in Chief
Hi! I'm Olivia Salai and I'm a junior. Outside of journalism, I'm choir president and my class's vice president as well as an active member of...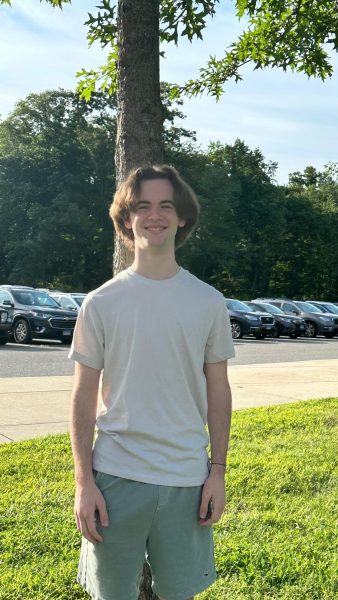 Connor Rizzo, Staff Writer
I'm Connor and I'm a junior at Foran High School. I'm a content and junior layout editor for the Mane Street Mirror, and this is my second year in...