Milford Fencing
The Overlooked Sport Explained
          The Milford fencing team is a welcoming team ready to bring in new members all across the local community. The combined Law and Foran fencing team is a place where high school students learn how to put the mind first in a physical sport. They have 4 seasonal tournaments 
          Coach Jason Babcock explains, "Teaching a new generation of fencers has been very fulfilling. I was a Junior at Foran when I discovered the sport. We started a little club, got a faculty advisor, got a book out of the library, and taught ourselves how to do the sport." Coach Babcock has been coaching for around five years now.
          Coach Babcock is an example that starting new teams and clubs can be a very fulfilling experience. He found a long-life hobby for himself that he would do for years to come. 
          The fencing team hopes to grow more, as many incoming freshmen are determined to join. The Milford rec team for fencing has five incoming freshmen that already know they want to join the team. 
          This is a great pathway to jump into if trying to find a new hobby. It is hard at first, but players get used to it and understand the sport more. 
          For example, Senior Ariel Phantharangsy just joined for the first time in February. She stated, "The team definitely has a social aspect, they were really welcoming when I first started. I felt like I was a part of the family for a really long time even though this is my last year." 
          The group does club tournaments, which are very helpful to beginners. They are similar to practices, the club tournaments help new members improve their skills and prepare for a competitive environment. 
          Incoming Freshman Emily Moore states, "Everyone there is so accepting and the coaches don't judge you whatsoever so it is easy to ask questions. Everyone is there for each other, even if you don't know them that well. I have been able to make friends which isn't easy for me."
          Moore has found a new community where she feels comfortable and is excited to become a part of the high school team next year. She is also hopeful to see new members join. As the team is on the smaller side, the focus is more personalized and the coaches are able to work more one-on-one with students.
          Freshman Maddie Babcock states, "Fencing really is such a mental sport because you have to know what you are going to do individually, you have to make sure you are doing your very best to win." Fencing is an individual sport, but everyone comes together to support one another, it helps build so many new friendships for some of the students of Milford. 
          Maddie Babcock says she has been fencing for six years now and recently just took second place in the women's saber tournament in February. 
          "The object is to score 'hits' or 'touches' on your opponent. A given number of hits (usually from five to 15) make up a 'bout', and the first player to score that number wins the bout." Fencing has been around since the 15th century in Ancient Greece according to an article from The Guardian,  (https://www.theguardian.com/lifeandstyl)
          Coach Babcock states, "Every new experience on the team is so memorable and fun." The fencing team is welcoming all students of Milford to join so they can create a bigger community and spread more awareness about Fencing. 
          To join the Milford Fencing team, you have to contact Coach Babcock. His email is [email protected]. Tell him if you are interested in joining the team. 
Leave a Comment
Donate to the mane street mirror
Your donation will support the student journalists of Foran High School. Your contribution will allow us to purchase equipment and cover our annual website hosting costs.
About the Contributor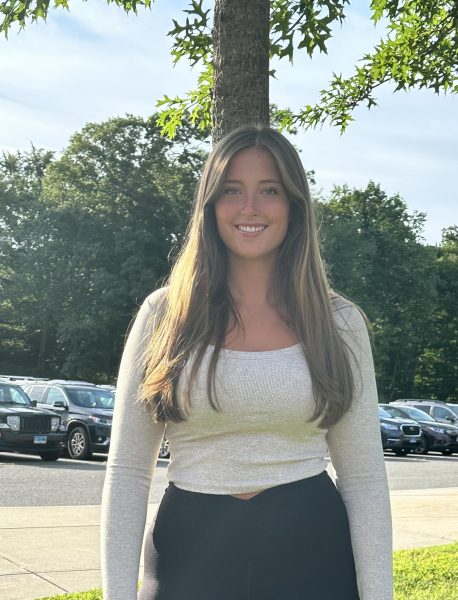 Madison Ballard, Staff Writer
Hi! I am Madison Ballard and I am a Junior at Foran High School. I have now been in Journalism for 2 years. I am a part of the Key Club and the Giving...