College Bound Athletes
          This year 12 seniors are committed to continue their athletic and academic careers at the collegiate level. Commitments vary in division, with a total of three Division I commits, three Division II commits, and six Division III commits stemming from Foran's athletic teams. 
          Colleen Ardolino: Bryant University (Division I) Colleen has been playing soccer for 14 years and has been a varsity starter on the team all four years of her high school career. Colleen states, "Foran athletics have always supported me and recognize my accomplishments. I am really excited to meet my new teammates and to have a change in scenery."
          Jonna Lord: Sacred Heart University (Division I) Jonna has been cheering for 12 years of her life, and will be continuing in her future. She will be majoring in marketing, and says, "In my future I am most excited about making new friends and having new experiences at college." Jonna loved being a part of the varsity cheerleading team at Foran, and always found cheering on other sports fun and an experience that she'll never forget. 
          Brett Rohleder:  Sacred Heart University (Division I) Brett has been playing football for many years with Milford's Pop Warner youth team, and will continue his career into college after successfully walking on to Sacred Hearts Football team. 
          Gabriella (Gabby) Testani: Central Connecticut State University (Division I) She has been playing lacrosse for 8 years, so for most of her life by playing in both Milford Youth Lacrosse and a travel team Team 203. Her successful summer and high school careers have landed her playing lacrosse as a goalie at the next level. Gabby explains,  "The support I've received from my coaches and teammates at Foran have helped me overcome some of the toughest challenges I've faced and it has helped me become a stronger player overall." She will be majoring in secondary education with a focus in history along with playing lacrosse. 
          Kylee Payne: The College of Saint Rose (Division II). Kylee has been playing lacrosse since she was in eighth grade and has played on the Foran varsity lacrosse team through all years of high school. Kylee states, "I have had such a positive experience with lacrosse, and my hard work has paid off starting the sport so late I am very proud of myself for committing to play in college. Coach Drew has played a huge part in my lacrosse career and I can not thank him enough for everything." Kylee will be double majoring in Criminal Justice and Psychology in addition to her athletic career at St. Rose. 
          Luciana Cappello: University of Connecticut (Division I) Luci has been cheering for 11 years, and will continue doing so in her future. She was on the varsity cheer team at Foran for all four years, and was a captain her senior year. Luci explains, "I've always known I wanted to continue cheering in college, and now that it's actually happening, I'm super excited for the upcoming future." While at UConn, she will be majoring in exercise science, and says that she'll always remember the positive impact her teammates had on her while cheering at Foran.
          Cristian Boutote: Flagler College (Division II) Cristian has been playing soccer for a total of 14 years, and will continue to play in his future. Cristian explains, "I'm excited to play soccer at a higher level in college and experience tougher competition." He is also planning on majoring in finance on top of playing collegiate level soccer. Foran athletics helped Cristian create a close bond with his teammates and coaches that he'll never forget.
          Taylar Gottsegen: Post University (Division II) Taylar has been playing soccer ever since she was three years old, and will be continuing her career at Post University. She will be majoring in business administration, and says, "I am excited to play next year and to get my degree. I am excited for college in general." Taylor's coaches guided her to where she is today, and she will forever be grateful for their help and confidence in her soccer skills. 
          Joseph (Joe) Gaetano: Bowdoin College (Division III) Joe has been playing football for a total of five years, one year in pop warner, and four years during high school. Joe expresses, "Being a Lion has taught me how to play the game with integrity and how to carry myself on and off the field. Also, by playing three different sports I have learned the value of hard work and learned how to manage my time efficiently." During his time at Bowdoin, Joe plans on majoring in economics, and he's looking forward to meeting his teammates this upcoming summer before the new school year. 
          Chloe Nittoly: Salve Regina University (Division III) Chloe has been playing softball since she was four years old. She started off with t-ball, and continued to grow into the softball player she is today. She plans on majoring in early childhood education, with a minor in applied behavioral analysis. Chloe is excited for her future at Salve, and says, "I can't wait to meet new people, and follow a career path that I have always found extremely rewarding and interesting, in the field of early childhood." Along with her education, she's extremely passionate about softball and is enthusiastic about representing Salve on the field. 
          Christopher (Chris) Adkins: Eastern Connecticut State University (Division III) Chris has been playing lacrosse since he could walk, with his father being by his side through his career. Chris has been developing his skills as an attacker and has committed to further his athletic career at Eastern Connecticut State University. 
          Mary Rodrigues: Curry College (Division III) Mary has been softball for about 10 years, and will add to those years during her time at Curry College. Mary shares, "I am most excited for being able to continue to play softball with new people and live on my own and be more independent." She also plans on majoring in marketing during her time at college. Mary explains that Foran athletics gave her lifelong friendships, and it has taught her how to motivate herself to be her best and become a stronger student athlete. 
          James (Jimmy) Cobain: Western New England (Division III) Jimmy will be continuing his football career at the collegiate level. He has been playing football for about 10 years, and will be majoring in business management. Being a part of the athletics at Foran, Jimmy says, "Foran athletics has shown me what it's like to be a part of a family and to have a bond with people outside of your own blood that feels like family." Jimmy and his passion for football will live on into his future at Western New England. 
          Nicholas (Nico) Agresti: Eastern Connecticut State University (Division III) Soccer has been a part of Nico's life for 14 years, and he will be continuing to play soccer at a collegiate level. Nico plans on majoring in business administration on top of playing soccer at ECSU. He is looking forward to meeting his new teammates and playing on his new team. As Nico leaves Foran athletics, he says, "Foran Athletics have impacted me by allowing me to improve as a player and make lifelong friends." 
Leave a Comment
Donate to the mane street mirror
Your donation will support the student journalists of Foran High School. Your contribution will allow us to purchase equipment and cover our annual website hosting costs.
About the Contributors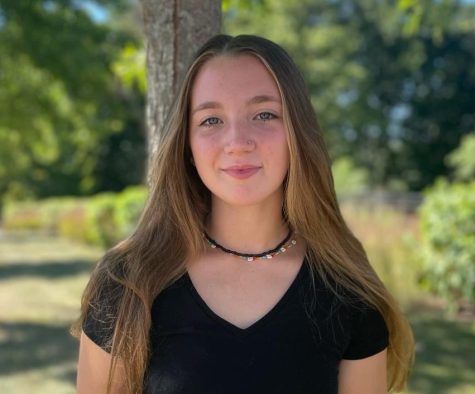 Kylee Payne, Photography Editor
Hi! My name is Kylee Payne and I am a senior at Foran High School. During the winter I run indoor track and in the spring I play lacrosse. I am a member...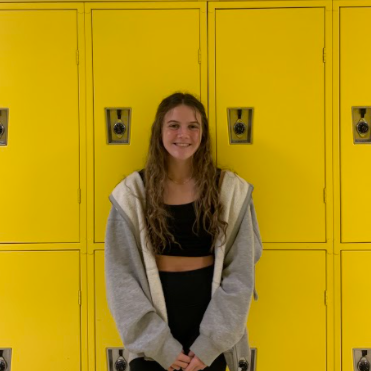 Luci Cappello, Staff Writer
     Hi, my name is Luci Cappello and I'm a junior at Foran High School. I'm a member of the cheerleading team in the fall and winter, and the lacrosse...