A Look Through the Past
Veteran Captain James V. Morgia's Story
          Captain James V. Morgia, an 100 year old veteran of the United States Army, who served in both World War II and the Battle of the Bulge, recently spoke to the freshman class about the recollection of his life. 
          This experience was organized by history teacher Mrs. Cindy Bradford, who thought the event was funny, entertaining and moving. 
          Bradford is always looking for ways to make learning more fun and interesting. When she heard about Captain Morgia, she jumped on it.  Bradford says, "I always wanted history to come alive and I thought that there was no better way to do that than this."
          Captain Morgia served in the 334 Infantry Regiment, 84 Infantry Division of the Army. 
          As soldiers in the military are referred to as "G.I's", Captain Morgia states,"I always like to emphasize the "gi" in my name as G.I means soldier." 
          The battle that Captain Margia felt had the greatest impact on him was the Battle of the Bulge, saving a total of 7,000 troops after German soldiers had plotted to lure American troops to a small town in Belgium to kill them.  
          Captain Morgia states, "The most important thing that ever happened in the Battle of Bulge was something I was involved in; because the Germans were master manipulators, they had lured American troops into a town called Beho that they had already controlled and trapped them there as they thought that once they had all the troops there they would send two tanks to attack the town. Very early in the morning I saw the two tanks on a hill and ordered an artillery strike and I took out the two tanks, saving 7,000 troops." 
          Freshman Noah Champagne took Captain Morgia's speech and his commitment to serve to heart. Champagne expressed that he found Captain Morgia's story very inspiring and entertaining.
          Champagne states, "He was really happy to be there and it was awesome hearing about what he did to help save and defend people. His story really showed how much he put on the line for people's safety."
          Since Captain Morgia's time in the military, he has grown to make a positive and effective use of his time. He has gained a free three year college education, written seven books on both his time in Beho and how people can help themselves, and has made efforts to assist the elderly through his inventions of the "Knee High Planter" and the "Halo Light".
          Captain Morgia states, "I've been working on certain things that can help older people, I invented what is called the Knee High Planter which can help elderly who can't bend down fully to gain access to food and their plants."
          He goes on to say, "I also invented what I call the Halo Light which puts a halo light over a person's grave."
          Captain Morgia has devoted much of his time to being hands-on and helping the people around him, whether it is through his books, inventions, or his lasting impact. This contributes to his approach that people should be more open to doing more routine things. He suggests that people should be problem solvers to not only become a higher rank but to become a better version of themselves. 
          Captain Morgia states, "In war, I found out fast that the important thing is being a problem solver, a lot of times if you can think on your feet and come up with a solution on your feet you are officer material." 
          Captain Morgia, being the last one to tell the story of the Battle of the Bulge, left a large impact on the freshman class and has become an inspiration to young minds to push to be efficient problem solvers in the world and be as hands on as they can. 
Leave a Comment
About the Contributors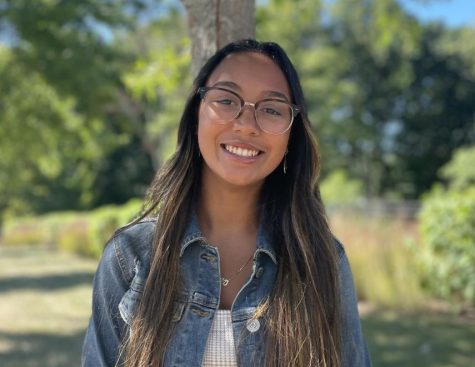 Jocelyn Gonzalez, Staff Writer
Hi! My name is Jocelyn Gonzalez and I am a junior at Foran High School. I am a part of the Foran Book Club and do many other activities! I love to read,...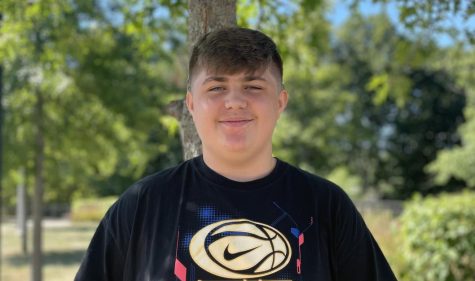 Jack Beaupre, Business Manager
My name is Jack Beaupre.  I am a junior at Joseph A. Foran High School. This is my second year in journalism and I like to write about everything.  I...