Fake Grass; Real Field. New coming to Foran Athletics
     The new turf field brings excitement for all sports, especially the soccer teams. After years of struggling with the field's poor drainage, Milford decided it was time to fix up the field. 
     In a time of uncertainty for many sports right now, a new field is exactly what players needed to keep their hopes and spirits high for the new season. 
     Athletic Director,  Mr. Anthony Vitelli shows his appreciation for the city of Milford and the funds allotted to this project. 
     "Mayor Blake felt that renovations were needed and this would benefit Foran HS teams but also the youth teams in our city. The funds are from the city as part of the capital improvement project… The Kelly Martin Tighe Memorial Field is owned by the city. We have access during the school year." It is clear that the Foran community feels as though they are fortunate to have the funds and support from the city to allow our school to endure a new field.
     When planning the new field, many ideas were considered for the style and look. 
     Vitelli explained the design by saying,  "On the new turf field there will be two lined soccer fields and two lined lacrosse fields. It will also be lined for youth soccer and for a baseball diamond." To be more efficient, especially in a high school community, the various uses for the field can be beneficial to all players.
     Although this field was originally intended for soccer players, the executive decision was made to open it up to lacrosse and baseball, including youth programs in the city.
     Senior, varsity soccer player, Benjamin Carlson, explains his excitement and states, "I believe the fields will allow teams to train better and harder in future seasons. I think this could make our programs much more viable for state titles. I hope these facilities provide a better atmosphere for sports and build upon the competitive structure of our teams." Carlson, along with many other players, are ready to start their seasonal training on the new and improved field.
     In addition to those playing on the field directly, there are many other Foran members excited for this new change.
     The extra field will provide another opportunity to our teams to practice on instead of sharing one main field, the football field. Now the soccer players along with the lacrosse team have a new and improved spot to practice and play on.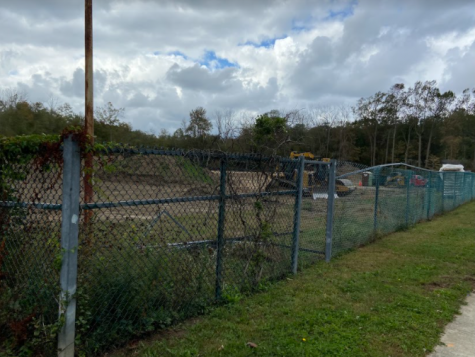 As players anxiously await the new field, the hopes are that by the end of the academic year the field can hopefully be used. 
      The athletic trainer at Foran High School, Ms. Hallie Zuckermen explained her point of view. "I think it is a great addition and it's a really nice field. It makes it easier to let all teams have field time."