Eisenhower Park as November Takes Off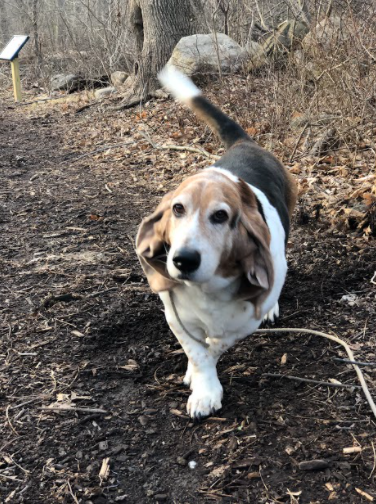 As the weather grows colder and the month of November begins, Eisenhower Park remains open and offers hikers an extensive network of trails. These trails have beautiful views of the wetlands,forested areas, and the Wepawaug River which flows the full length of the park.
     Eisenhower is an enjoyable place for all ages. The trails wind throughout and loop back to themselves so there isn't one path to follow.  Hikers can go their preferred distance and choose the experience they want. 
     At the beginning of the trail, on 1001 W River St, there is a dog park where dogs can roam free and play. The park is over an acre wide of lush grass that the dogs can play on. They can also walk the trails but they do have to be leashed. 
     Eisenhower is home to "Bodie's Place" opened May 11, 2011 which holds $16,000 dollars of specialized equipment suitable for all children, including those with disabilities.
     The playscape was created using $400,000 of donations and was designed with sensory activities, oversized structures, and plenty of ramps and open spaces for children in wheelchairs or strollers. 
     The playscape is accessible to all children and has one area for younger children and another unique playscape for older children. 
     Sophomore Colleen Ardolino says, "I like Eisenhower Park because it has something for everyone and is a great place for children. There are also other facilities like the tennis courts where people can play tennis and be active. I have a lot of great memories there."
     Eisenhower Park proves that you don't need to spend any money to have a fun filled day. The park has the trail, tennis courts, new pickleball courts, "Bodie's Place", a new splash pad, a dog park, covered picnic tables in direct view of the playscape, and lots of parking space.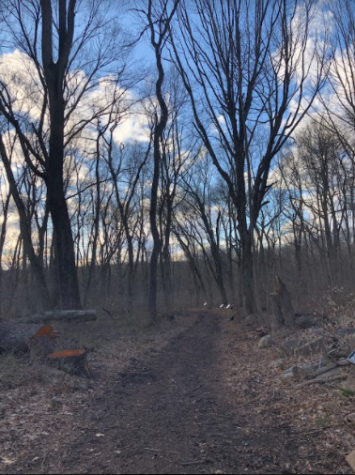 On July 4, 2018 Eisenhower added eight new pickleball courts to its long list of recreational activities. These pickleball courts are open to the public but are often filled with eager players due to the rapid increase in popularity of the sport. 
     Another addition is a model Aircraft Flying Site. This site is open to all model airplane flyers who have their permit to fly on them. It is open Tuesday,Wednesday,Thursday,and Friday from noon to dusk and on Saturday from noon to 6pm and is located to the left of the Story Walk Trail.
     The Story Walk Trail is an interactive trail that provides a fun learning opportunity for children. As you walk through the trail near the pickleball courts, there is a  large book enclosed in stands along the trail. This was created by Marco Buschauer from Eagle Scouts. More information about the Storywalk can be found here:http://milfordstorywalk.org/about/ . 
     Milford parent and Foran alumni, Amy Flynn says, "I've been bringing my kids to Eisenhower Park for years when they were little for tennis lessons,to play on the playscape, and to get outside and walk our dog on the trail. It is very safe and is lots of fun for everyone. There are also events held regularly throughout the year like Happy Haunts Hollow."
     Tennis lessons taught by Dave Kardas and his staff are held at Eisenhower on the Leroy Doolittle tennis courts from 09/30/2020 and until 12/04/2020. Lessons are available to children between the ages of 3 and 16. The classes are broken up in age groups and run between the hours of 4:30 pm to 6:45 pm on Tuesday, Wednesday, and Thursday afternoons.
     The price for registration differs depending on age group. Lessons for children between the ages of three and five cost 75 dollars for residents and 80 dollars for non-residents. For all other age groups the cost is 100 dollars for residents and 105 dollars for non-residents. 
     This fall, Eisenhower was also home to safe and socially distanced fun. "Happy Haunts Hollow" was a family friendly drive through Halloween experience held from October 22 to 25 by Milford Arts Council and Pantochino Productions.
     Families remained in their cars and drove along the path as featured live performances of non-threatening characters including,dancing cabaret dancers, friendly ghosts, and scarecrows performed around them. 
     There is an endless possibility of things to do and all with no fees. It is a resource to everyone and is right here in Milford. 
     Colleen Ardolino says, "Eisenhower is a great place and a 10/10 park."