Film Studios Attempt to cope with Economic Loss by Emphasizing on Streaming
     "Perhaps we're glimpsing a future where cinemas aren't flooded with films with infinite marketing spend,"this excerpt was from a BFI festival director according to the Guardian. The economy has gone into "forced hibernation" during the Covid-19 pandemic. The economic loss has been drastic for the industry, that even the studio that distributed the highest grossing film of all time, Avengers: Endgame that was released in 2019 by Disney, has seen a $4.7 billion loss in the first three months of the pandemic due to production and film delays.
     More people seem to be streaming at home now during this time and this sentiment was shared by a Cinemark theater employee who wished to remain anonymous. Streaming services and video on demand (VOD) revenues have gone up and are offering people safer options. They might be making theaters and the general film industry suffer through heavier losses than they would if the pandemic and ongoing recession were hypothetically taking place around 2005.
     "15 years ago, there were not many alternatives. But now there are many options at home. However, people do not only go to theatres for the movies, they go for the experience. They go to share this experience with other people that like the same taste of the movie and share the cry or the laughs – not just a couple of friends at home sitting on the couch." 
     The employee also gave an example of the Star Wars films that became more of a "culture" than a movie. He elaborated by saying how people are still watching them over many years and the record breaking grosses for the new films in the trilogy during each of their opening weekend (According to Forbes, "Star Wars: The Force Awakens" made $248M domestically in its opening weekend.) Considering the fact that Disney's revenue has plunged immensely due to the closure of its theme parks as well, Disney has tried to forge ahead from its losses by shifting their focus towards Disney+, their streaming service that is going as a rival against Netflix and Amazon Prime and other streaming services that have also grown in use since the pandemic. Disney has decided to release the live-action remake of Mulan on the Premier access on Disney+ for $30.
     Overall, it seems that there aren't any major blockbuster type films that are gonna come out in the rest of this year as, according to The Guardian, "No Time to Die", the new James Bond film has been delayed to April of next year. Pixar's "Soul" is skipping theaters altogether and heading to Disney+ on Christmas Day, along with Black Widow being delayed to May of next year, According to CNBC. 
    The only major Blockbuster type film that is supposed to be released this year is "Wonder Woman 1984" that will be released in theaters by Warner Bros. on Christmas Day, According to CNBC. The future of movie theaters and the film industry this year seem uncertain and do not have a clear road to recovery. Whether this will be a short term or long term issue in the future of the industry remains to be seen. The employee added "Once there's a vaccine, people would feel better and are willing to come back. We already lost a lot of money this summer so it will take some time before they start making money to go back financially like how we were doing before Covid-19."
About the Writer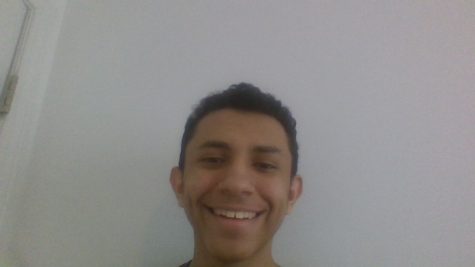 Yusuf Abdelsalam, Staff Writer
     I enjoy movies, gaming and floor hockey. I like writing about impactful stories in entertainment or discussion about movies or games.