The Making of Miguelinda: How a 16 Year Old Created a Successful, Growing Business.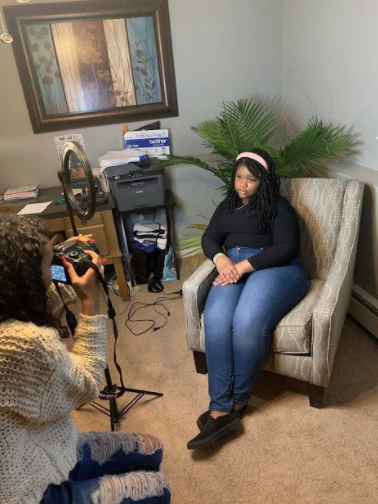 On April 26 Foran student, Mivette Garcia, created and launched her own business called Miguelinda. The brand went from a small job between her Snapchat account to having a website and social media presence. Through some struggles and complications, Garcia has created a name for herself as an entrepreneur and business woman. 
     Creating a brand and its name can be thought of from many sources of inspiration. In late February Garcia started sewing her own reversible hair bonnets and broadcasted them on her Snapchat stories because ones from beauty stores would cause her hair to frizz. Garcia shares, "My intent wasn't to sell. When I first posted that I made a bonnet, people kept chatting about it and asking how much it would be…so I just started from there." According to the National Entrepreneurship Month Research, it states, "13 percent of entrepreneurs started their first business at the age of 18 or younger." Garcia is now included. 
     After many requests, Garcia decided to officialize her brand in the making. To come up with a business name can be tough but Miguelinda was a cherish-able name for Mivette. While in her Marketing class there was an assignment that involved creating a business and her grandmother, Miguelina, popped up in her mind. Garcia shares, "I changed it up to "Linda" because in Spanish it means pretty/beautiful…I truly believe that it was her spirit that made me come up with that specific name to change it up."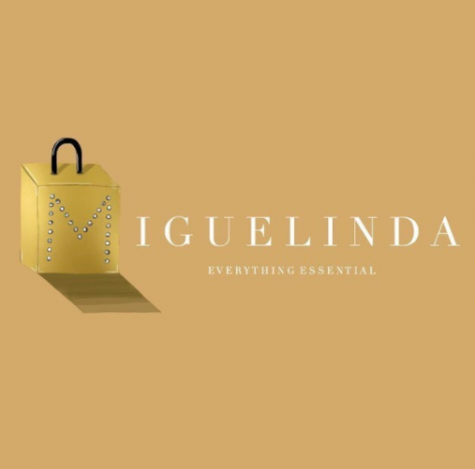 Through excitement still traces fears and anxiety. According to the National Entrepreneurship Month Research, it states, " "Fear of Failure" is a prime concern of 67 percent of teens, who say it might stop them from starting a business." Garcia shares, "One of my biggest struggles was owning up to it, in the beginning I was very shy and would post here and there and wouldn't talk much about me being a business owner…I'm still working on that till this day…"
     In addition to personal struggles, reactions from others varied. As a teen entrepreneur, balancing both school and creating a business at a young age can result in stressful situations. With criticism and feedback, one's motivation may deteriorate. Garcia shares, "…a lot of people didn't expect that I would become as successful as I did but I did have a small group of friends who supported, believed, and promoted me." In the creation of a business, support can go a long way.
     From hair bonnets to pillowcases, scrunches, and more, Mivette Garcia did them all by hand which required even more actions into creating her successful business.
     Finding models to sport items, an efficient photographer, finance for the brand, and more can be troublesome, but Garcia did them all. Garcia shares, "I don't work with anyone else, it's all me from the shoots, marketing, social media, inventory, shipping, and customer service…I never had help, not even financially, which is why I'm so proud of where Miguelinda is going." 
     Garcia still pushed through struggles and finally launched her website, Miguelinda.com, as well as her Facebook page, Tiktok, Instagram, email newsletter, and Twitter, reaching many audiences. Miguelinda has sales for all states in America besides Alaska and Hawaii, as of right now. 
     Miguelinda.com has a variety of hair items, clothing, and accessories. Local customers can pick up items, but both local and distant customers have the luxury of their items being delivered to their home as well. 
     Branching out from bonnets to other unisex items attracts a bigger audience and is an aim. Garcia shares, "Being confident in my brand opens new doors for me and is allowing me to expand. I hope to have Miguelinda to be a well known unisex brand and as of right now I'm moving towards the change."