New Asian Market: G-Mart Sweeps the Aisles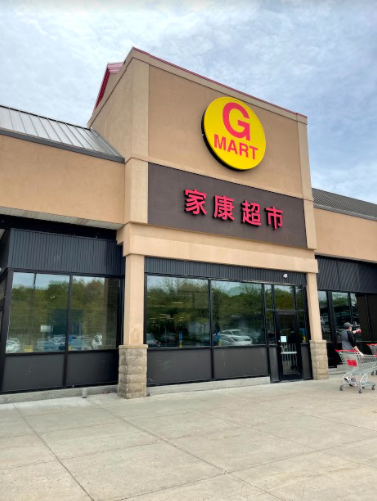 Former ShopRite building in Milford is now a new Asian market called G-Mart. It is located at the Milford Plaza at 155 Cherry Street. The manager of G-Mart, Jeff Gee opened the supermarket on February 20, 2020. Their business hours are from nine thirty to seven everyday. They provide customers with a wide variety of options. These options include seafood, meat, vegetables, noodles, utensils, dishes, chips, and much more.
     G-Mart also follows COVID-19 safety regulations such as social distancing, requiring masks, and staff wears masks and gloves. The grocery store is very spacious and known to be the "real deal" like Asian markets in New York City's Chinatown. 
     Randy Colin, one of the culinary teachers, has been to G-Mart numerous times and stops by every week, even if it is just for a couple of items. She has her master's degree in Integrative Health and Healing.
     Colin states, "G-Marts' fish market is extensive, and of high quality. I also enjoy their mean selections. They have almost an entire wall of various noodles, an aisle just for spices, teas, and sauces." She also says that she appreciates how sanitary their store is and how fresh and their fairly priced produce.
     A senior at Amity High School, Bethany Qian, goes to G-Mart frequently with her mom. Qian and her mom like to prepare different types of Asian cuisine and experiment with food. She says, "They have everything you possibly need there, even things that you wouldn't think you would need or want, it has everything."
     The store is covered head to toe with foods, utensils, and more. Qian also states that it is now one of her favorite grocery stores and will continue to try new things there in the future.
     One of the employees states, "We see all kinds of things such as beef, chicken pork, and a variety of fruits and vegetables such as jackfruit, grapes, broccoli, and much more. We also have many sauces and condiments along with a frozen section."
     G-Mart has been open for around three months and will continue to grow as time goes on. They have a variety of options that people can choose from along with following safety guidelines. Many customers have been satisfied with their visits and it is now one of their go-to supermarkets.