O Christmas Tree, O Christmas Tree
Of All the Trees, There's Not Enough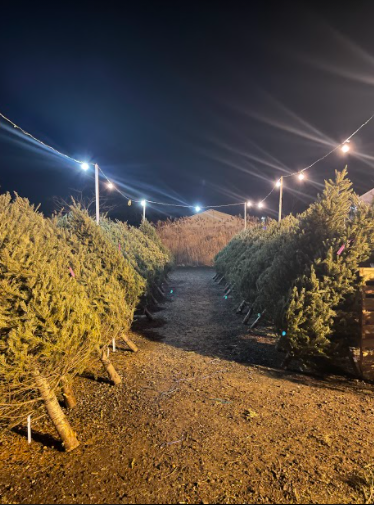 Here comes the holiday season, but it is not so jolly for Christmas tree distributors. 
     There is an alarming tree shortage across the United States, affecting the holiday season. Climate change, deforestation, and wildfires are the cause of this shortage. With this, many are concerned that there will not be enough trees for the Christmas season. 
     The tradition of decorating a tree originated in Germany in the sixteenth century and has been a joyful tradition since. In most homes that celebrate, there is a Chrirstmas tree. People can choose to reuse an artificial tree each year, or buy a real tree. With this shortage, people may have to resort to artificial trees.
     Farmers and tree distributors are finding they do not have enough resources to meet the demand for live trees.
     Christopher Carroll has sold trees at the Sterling House for two decades. In recent years, they have ordered around 450 trees each year, both small and large.
     However this year was different, says Carroll, "We were informed by our Pennsylvania based supplier that due to various reasons, our order would be cut. Last week we received 390 trees, 60 less (13.3%) than ordered. In addition, we received no 'small' sized trees this year."
     This not only affects the availability for customers, but the income for the sellers, who use the money to donate to the children in the program. The trees are selling extremely quickly and they expect to be sold out by December 11or sooner, for they had already sold 127 trees within the first two days.
     Carroll says, "We are encouraging people to buy their trees early this year." 
     Living in Milford, the majority of people are familiar with the annual Christmas tree sale at the Sundae House. After many years selling trees, this is likely the last,and it is due to the effects of the shortage.
     Mark Bernard and Mathew Hunt, who sell the trees there, get them from Canada. However, this year, they were not so lucky when a major frost in Canada during the spring killed many trees. In a typical year they purchase the trees in August, but they did not receive them until November.
     Bernard relayed how the cost of the trees and the freight increased significantly, "Last year was $1900, this year $3100."
     Now that they have to pay a significant amount more, they have increased the price of trees, which is what many other sellers have had to do, "And that's why I'm giving it up this year," says Bernard.
     Similar to Carroll, Bernard suggests getting trees early this year, as they are going fast. They are going extremely quick. Rather than the typical 35 sales on opening day, there were over 100.
     They conveyed how out of control the market for trees has gotten, which is why this will be their last year after so many years of bringing joy to families.
     Hunt, who sells trees with Bernard says, "We have a lot of good memories here, families bringing their kids in, generations of families."
     This shortage may not be seen as detrimental as others happening in the world right now; however; Christmas trees are a major part of celebrating the holiday, and a joyful experience buying one for many families.
     The holiday is a busy time of year, and getting a tree might be the last thing on the to do list most years; although, this year it should be the first thing to do.