Nothing Beats a Healthy Heart
     In 1964, February was declared National Heart Month by President Lyndon B. Johnson as a way to encourage people to join in the battle against heart disease and prioritize their cardiovascular health. The National Heart, Lung, and Blood Institute motivated people to adopt healthy habits into their lives. 
     Cardiovascular health is the health of the heart and the blood vessels. Heart disease is the leading cause of death in America. By prioritizing heart health, the National Heart, Lung, and Blood Institute hopes to help people protect their heart against this disease. 
     In order to encourage citizens to take healthy steps toward improving their heart health, every day of the week has a designated task. The "7 Days of Self-Care" include "Selfcare Sunday, Mindful Monday, Tasty Tuesday, Wellness Wednesday, Treat yourself Thursday, Follow Friday, and Selfie Saturday." More information about getting involved in Heart Month can be found on www.nhlbi.nih.gov. 
     Heart health is important to a healthy lifestyle, says health teacher Mr. Jeffrey Raucci. People need to be aware of it more than just one month every year.
     Raucci says, "…the more aware people are about taking care of their hearts and how they can do it, the healthier we'll be as a nation. Advocating persistently that nutrition and cardiovascular exercises helps maintain a healthy heart is information that should constantly be brought up rather than just one month!"
     According to www.health.gov, the best ways to improve heart health are to eat healthy, stay active, quit smoking, control cholesterol and blood pressure levels, drink alcohol in moderation, and manage stress. 
     Educating people about the importance of heart health and getting involved in heart related events are both different ways to further help with Heart Month.
     Raucci says, "Growing up, there used to be a 'Jump Rope for Heart' event where we learned how to jump rope and the benefits associated with it. Events like this as well as the importance of nutrition to be taught to kids as young as pre-k and kindergarten would do a world of benefits in terms of tackling heart disease in this country."
     Foran will celebrate by collecting $1 from students to raise money for the American Heart Association and they will be encouraged to wear red or pink on February 14, 2022. Donations can also be made online here: Ways to Give | Make a Donation | American Heart Association.
Leave a Comment
About the Contributor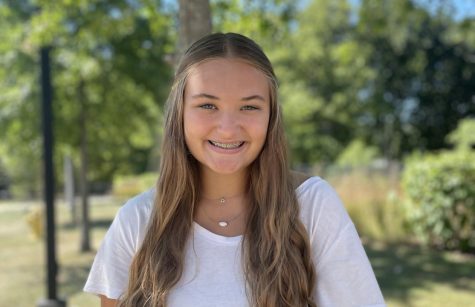 Hannah Salsbury, Content Editor
Hi! My name is Hannah Salsbury and I am a senior at Foran. This is my second year writing for Mane Street Mirror and I enjoy writing a variety of articles....