Commemorating Black History Month
     Originating on January 2, 1970, Black History Month, also known as African American History Month, has been celebrated annually ever since. Black History Month works to celebrate achievements and contributions made by African Americans and their impact on the history of the United States. 
     In the year 2022, Black History Month is celebrated from February 1 through March 1. 
      There are many nearby events that embody and celebrate all that Black History Month works to teach. 
     In Connecticut, there are events in Hamden, East Haven, and Bridgeport that celebrate Black History Month. On February 5, Faith Art Studio in East Haven will hold their Black History Month Paint Night. 
     On February 18, at 275 Mt Carmel Ave, Hamden, CT the DCGE Black History Month Jam Session, a multicultural musical jam session in honor of Black History Month will be held. 
     Numerous events will be held at The Bijou Theatre, Bridgeport CT, and are as follows: On February 2, WPKN's Music on Film Series – Celebrating Black History Month; on February 4, This Is Us! A Celebration of African-American Musicians; on February 23 WPKN's Black History Month Film Series. 
     Here in Milford, we celebrate Black History Month by sharing and celebrating African American contributions and accomplishments throughout history. Located in the Foran High School library, there are various autobiographies and books that honor, respect and celebrate Black History Month to its fullest potential.
     History teacher Mrs. Rachel Rowley states, "Books focusing on people like MLK, and Fredrick Douglas can be very helpful when learning and understanding Black History Month." 
     Milford Public Schools currently teaches lessons and activities that revolve Black History Month, to show Milford's honor and respect for this month. 
     Teachers throughout the building including Media Specialist Mrs. Jacklyn DeLoma also demonstrate their regard for this month. In the TLC, Deloma highlights these important individuals through posters and books. 
     She says, "MPS has instituted an evaluation of current curriculum needs based on diversity and ways to move forward to embed more of an awareness of our past that will forge with our present and future."
     Due to Covid-19 and in efforts to reach larger audiences, many educators and advocates for people of color are holding online book talks, conferences, and discussions to teach and refresh the public knowledge of black history. More information can be found at https://www.africanamericanhistorymonth.gov/ 
     The month highlights the achievements of African Americans, and how they have and continue to contribute to the U.S.  These discussions are crucial to the knowledge of generations young and old and are a great way to incorporate black history into the Milford Public Schools community. 
Leave a Comment
About the Contributors
Fiona Ciambriello, Staff Writer
     Hi! I'm Fiona Ciambriello, a junior at Joseph A Foran High School. I am in various clubs including Key Club, Interact Club and ASL Club. I work...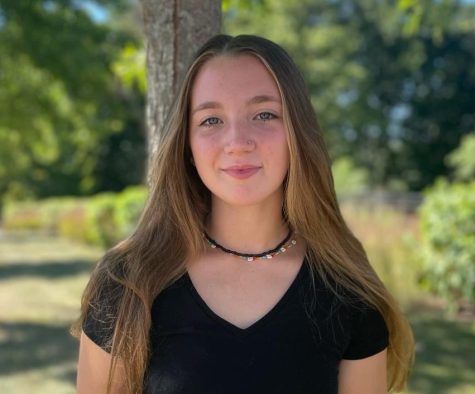 Kylee Payne, Photography Editor
Hi! My name is Kylee Payne and I am a senior at Foran High School. During the winter I run indoor track and in the spring I play lacrosse. I am a member...