Climbing the Ladder
High School Senior Shares Career Aspirations
     A strong athlete and a positive person, Owen McCabe has certainly made his mark at Foran. With the end of his senior year on the horizon, he's started to make decisions about his future. His future, however, looks a little different from that of the average student.
     When thinking of post-graduation plans, "I usually think of people going into college or a trade after, but this is such a brave job that you need a lot of qualities for," says senior Charlie Diamantis, McCabe's friend.
     After high school, McCabe plans to become a fireman paramedic. In order to prepare for this experience, he must undergo rigorous training and testing. McCabe also aims to complete a senior internship at the Milford Fire Department this spring. 
     McCabe shares, "I plan to have already been EMT certified, go to paramedic school and work for the next two years, and get a job as a fireman paramedic, and I hope to get my firefighter physical test done this summer."
     While Owen has a plan, he is well aware that this will not be an easy job. 
     Milford Fire Department (MDF) Battalion Chief Christopher Zak, who has been involved in  the MDF for 30 years, shares, "Training for a firefighter never ends."
     According to Zak, the first 17 weeks of training, a recruit will learn the basics behind firefighting and rescuing victims. This takes place at the Connecticut Fire Academy. Next, the recruits must complete a year of probationary work. 
     Within the fire department, there are many positions. These include Firefighter, Paramedic, Lieutenant, Captain, Battalion Chief, Assistant Chief, and Fire Chief.
     In Milford, there are 25 firefighters working each day; each firefighter works a 24 hour shift beginning at 7am. Most days, there are more than 20 calls, each with their own unique circumstances due to the different areas within Milford. Firefighters could respond to calls in the woods, on the highway, or even on the water. 
     When not responding to calls, firefighters must keep a clean and organized workspace, practice additional training exercises, and remain in good physical shape.
     When choosing a career path, students may struggle to come up with what they want to do and why they want to do it. McCabe, however, appears to have it all figured out.
     On top of the financial benefits and the option to retire in 20 years, McCabe feels that the career would be personally fulfilling.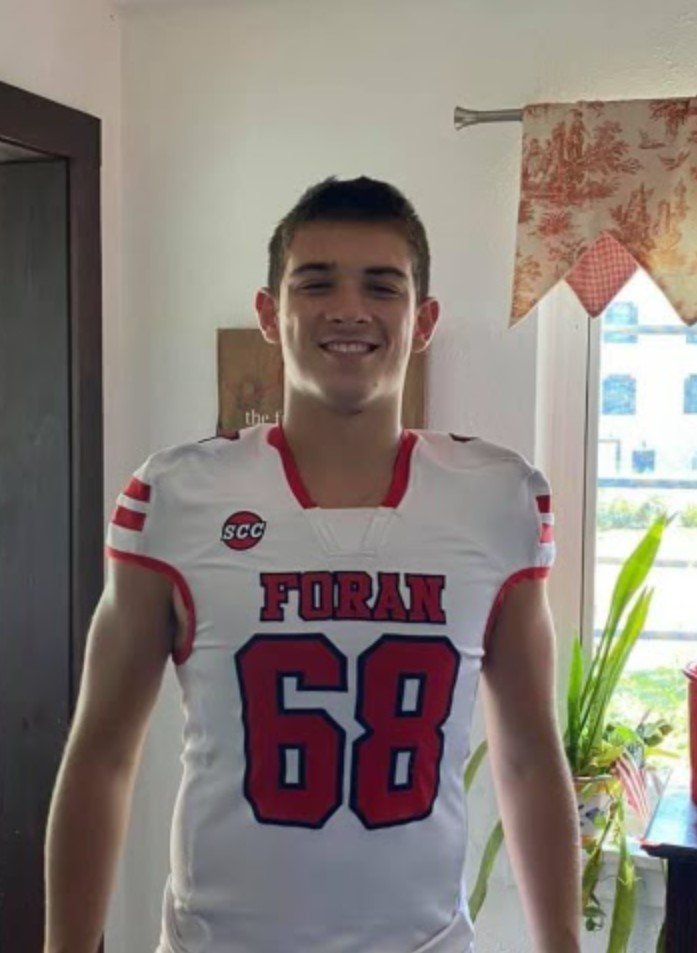 "I've always loved helping people and I think making a career out of it would be something that suits my personality type and would benefit my life a lot," says McCabe.
     Owen appears to be correct, as according to Chief Zak, his dedication and consideration for others align with the core values of the MDF.
 Friends and family are excited for McCabe's opportunities and show support for him. They believe that he is right for such an important job, and that it suits him.
     Michael McCabe, Owen's father, says, "I thought it was great. It's a career where you obtain as much or as little post-secondary education as you want, depending on how far you want to go. It's not your normal 9-to-5 job. This will be new because, although my wife is a nurse, we are not a firefighter family. This will be a first."
     Senior Maguire Casey, who played football with McCabe, as well as other friends Andrew Kupson and Charlie Diamantis, agree that Owen is brave, funny, and charismatic. All three share an art class with Owen, where he frequently cracks jokes and uses his antics to lighten the mood.
     McCabe shares that he's definitely gained a lot of his traits and goals with the help of others. He cites his parents as his biggest influence. 
     McCabe says, "They're both so hardworking and kind. They both always help people and they care a lot about me. They've done everything that a parent should do."
     His parents are proud, with his father sharing, "Owen is very smart and athletic. He doesn't shy away from the spotlight. He is very creative, has a quick mind, and is capable of great empathy toward others. He can be very kind, especially to the underdog and those at a disadvantage."
     Highlighting this point, Owen's mother, Tracy McCabe, shares a story from when he was younger. Tracy brought a five-year-old Owen and his twin sister, Katie, to ShopRite. Owen wandered, and suddenly was no longer in his mother's sight. 
     "I was frantic," shares Tracy.
     Tracy searched the store, and when she found Owen, he seemed oblivious to the fright he'd caused her.
     Upset, Tracy asked Owen where he'd been. He calmly informed his mother that he'd been helping a person in a wheelchair enter the store.
     "That's Owen in a nutshell," jokes Tracy.
     From childhood, Owen has demonstrated a compassion for others that he'll carry into his career.  
     "I hope to gain a sense of satisfaction by giving aid to those who need it," says Owen.
View Comments (2)
About the Contributor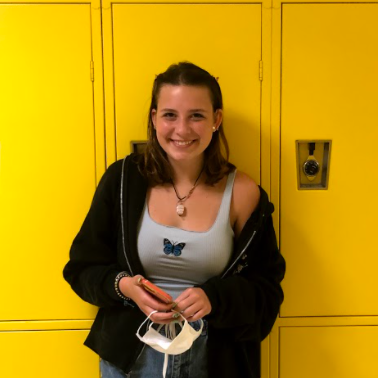 Katharine Harrison, Overall Manager
     Hi, my name is Katharine and I'm a senior at Foran. I'm the Overall Manager of the Mane Street Mirror and I'm also a staff writer. I coach...