The Brains Behind the Brawn
How the Mentality of Athletes Affect their Performance
     Athletes work tirelessly to become the best they can, training both their muscles and their minds. While the physical strength and endurance of athletes are easily seen by spectators, the mental aspect of sports often goes unnoticed. 
     The psychological side of sports includes pregame superstitions or preparations, maintaining a strong athletic mindset, and overcoming fears or self-limiting beliefs. The Foran lacrosse team, for example, prefers listening to upbeat 'hype' music.
     "Listening to music before our games helps to raise our energy and let out steam before the game," says Foran Lacrosse captain Andrew Kupson. Listening to music is a shared practice among athletes from many different sports due to its great advantages to athletic performance. According to a 2010 study by sports psychologist C.I. Karageorghis, music improves athletic performance by delaying fatigue and increasing endurance. 
     This practice is just one of the many ways athletes can prepare themselves mentally for athletic and physical performance. Setting expectations and getting on the same page mentally can also help players to feel more connected with one another and improve their performance. 
     "Before games, we try to set expectations for the team to try our best and have a positive attitude," states Foran volleyball coach and social studies teacher Jessica Hoffer.
In team sports, cooperating and coordinating with teammates can determine the success of a team. If one player has a different mindset than the rest, they may be unable to work together and perform to their best ability, as shown in a study by Ohio State doctoral student, Seunghoo Chung. 
     Being on the same wavelength as your teammates is half the battle; achieving a strong, positive state of mind can strengthen athletic performance greatly. Many elite athletes try to follow professional basketball player Walter Bond's 'next-level mindset.' 
     In this practice, they challenge themselves every day to improve and be the best they can, reaching the 'next-level'. By always working to better themselves, their athletic performance and their state of mind, athletes will not only improve physically, but also psychologically. 
     Foran lacrosse player Grace Foley, says, "Following this type of mindset helps me to improve my athletic performance by always looking for a way to advance and never settling."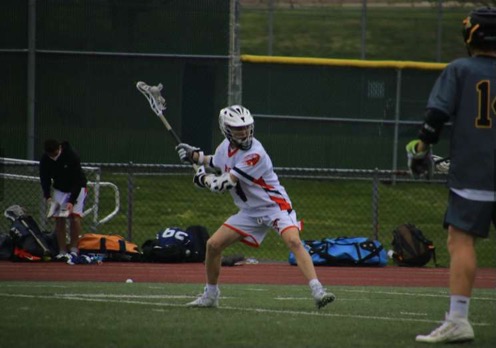 The demanding physical aspect of sports can be intimidating to many. Specifically in high-risk sports such as football or cheerleading, fear can hold back athletes and limit their performance. In such sports, athletes are tasked with performing extremely dangerous skills, which can cause them to develop mental blocks or fears over a specific skill. 
     "When I have a mental block, it really messes with my head and my performance overall," says Foran cheerleader Luci Cappello. 
     Mental blocks can include an inability to perform a certain action and causes the athletes to grow fear. Overcoming mental blocks and fears can be a difficult task. Although the athletes are physically capable, fear holds them back. Working through fears with coaches, teammates, and counselors can help athletes manage anxiety.
     Cappello adds, "Having support from teammates and friends really helps you get out of your head and overcome your fears." 
     These mental blocks are prevalent in almost all sports, a well-known example is 'Steve Sax Syndrome' in baseball, named after Dodgers second baseman Steve Sax, who became unable to make a routine throw to first base. Sax experienced involuntary wrist spasms due to performance anxiety, causing his throws to be either too long or too short.
     The brain is extremely strong, controlling all the functions of the body, explaining why fears can present themselves as physical limitations. 
     Athletes' mental health is often overlooked due to their extreme physical health and talent. Gymnast Simone Biles shed light on this topic during the 2020 summer Olympics when she withdrew from certain events in the games due to issues with mental health. She was unable to perform moves she had perfected, not due to a physical injury, but rather a mental block. 
     "I say put mental health first, because if you don't, then you're not going to enjoy your sport and you're not going to succeed as much as you want to," Biles stated to the press after the Olympics. Mental health is shown in athletic performance, working on bettering oneself and mental health, also will improve physical achievement.
     Most people understand that athletes are required to train their bodies. They put in long hours of practice at their sport and general conditioning for their physical strength. They watch what they eat and get enough sleep. However, the unseen side of sports, mental health and mentality, are just as important and can make or break an athlete and their career. 
Leave a Comment
About the Contributors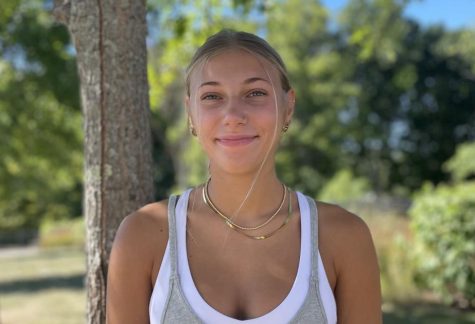 Ginger Schmidt, Content Editor
Hi, my name is Ginger Schmidt and I am a senior. This is my second year writing for the Mane Street Mirror. I am the captain of my school's gymnastics...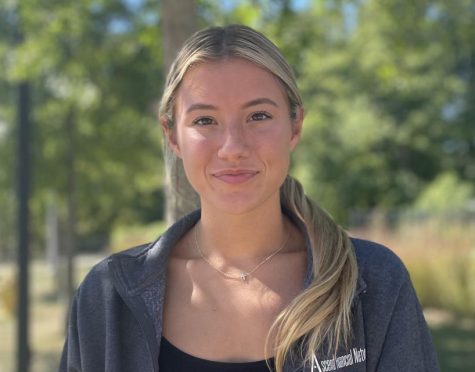 Julia DeEll, Staff Writer
HI! My name is Julia DeEll and I am a senior here at Foran Highschool. During the fall and winter I participate in cheerleading then in the spring I enjoy...