Connecticut Non-Proft Healing the Children
     Based in Connecticut, Healing the Northeast is a non-profit volunteer organization dedicated to providing donated medical care to children in need around the world. Established in 1985 and currently comprising approximately 2,000 members and 14 chapters, Healing the Children assembles volunteer teams of medical professionals that travel to countries where children and young adults are treated free of charge. 
     Traveling to countries such as Peru, Columbia, India, and more, children with cleft lips and cleft palates on their faces are fixed. Other facial deformities, tumors, burns, or other possibly life threatening or altering conditions are also treated and cured. There are many other chapters of the organization that function almost independently from one another, but they are all covered by the national umbrella title of Healing the Children.
     On Healing the Children Northeast (HTCNE)'s website, it states that "To date 60,397 patients have been helped through our efforts. We have helped 55,541 children alone through our Medical Teams Abroad Program."
     The volunteers come from all over, in a trip which laboriously requires all medical equipment and supplies to be packed up, approved, and sent overseas. Brought to these communities of people who are too poor to have any other medical help otherwise, are volunteering teams of 20 to 50 medical and surgical professionals, supported by donations. 
     Mike Kraft, a CRNA, or certified registered nurse anesthetist, has gone to Columbia on HTCNE trips several times. He has also gone on missions to other countries as part of another organization which also helps children in need; Cardio Start.
     Kraft discusses healthcare, "That's the way it is in a lot of these third world countries, the people who have money can get it done and for the people too poor to afford it, it just doesn't happen… We would bring down a lot of clothing and toys for the kids and they would leave the hospital from their surgery with a soccer ball and new clothes donated from people up here."
     On top of this, plastic surgery and groundbreaking technology could allow for instance cartilage taken from a rib to build a cosmetic ear for someone who didn't have one due to birth defects or other problems. 
     Thomas Hostetler, a biomedical engineer, while not part of the volunteer organization, has repaired medical equipment sent on these trips, such as portable anesthesia machines and patient physiological monitors. He has also donated children's clothes in the past of which could be brought on these missions.
     "It's a great cause because they're able to help children and their families have a better life, and without the support and volunteering of our communities we wouldn't be able to help families that don't have the opportunities that we have here in the United States to have these medical operations performed," Hostetler states. 
     In other words, these volunteer procedures for the children are simply life changing, as kids with conditions such as cleft lips or palates would have to live with these deformities for the rest of their lives. 
     "We were housed in an army base with a 15-minute ride to the hospital, people would pray for kids and then doctors would do surgery for 4 days and then pack everything up…To see how these people live gives you a lot better appreciation for what we have here without a doubt," Kraft continues. 
     Dr. Jairo "Eddie" Castillo, a long-time volunteering member of the organization and anesthesiologist, is enthusiastic about the organization and its benefits. In the past for charity, he has even ridden a bike from the Pacific Ocean to the Atlantic to raise awareness and money for juvenile diabetes. He is currently on the board of directors for the organization and serves as vice president and has even been awarded and recognized in his work for the cause.
     "We treat cleft lips, cleft palates, ear deformities, and some burns. Kids and babies with cleft lips and palate; not only do they look terrible, but many are malnourished due to not being able to eat or drink milk properly," says Castillo.
     While Castillo is from Columbia, the organization goes to different countries as well such as Peru and India, for spans of time from a week up to two weeks.
     Castillo continues, "The condition is in areas some more prominent than others, and we don't know exactly what causes it. We see it a lot in India, South America, Asia, and more. Cleft lips & palate do happen here in America, but children get fixed as soon as they leave the hospital here, so you never see them, however you see it all around the world."
    Small expeditionary teams need to be sent down to the country before any missions are sent to scout and make sure there are sufficient facilities – hospitals and operating rooms – for care. Word spreads to families in need that a group of doctors coming down while logistical operations are handled: safe quarters for doctors to stay for the week and locations of supplies and drugs. for example.
     "All of these things go into the planning. We can't just arrive there; it has to be orchestrated, months, years in advance," says Castillo. 
     Currently the organization hasn't gone on any trips since the COVID-19 pandemic began. However, Healing the Children itself is still active, currently fundraising for COVID-19 supplies and economic aid in South America. Besides the abroad trips the organization also helps kids who come to America who need surgery, as well as domestic kids who need help.
     Due to the pandemic, countries may have travel restrictions, amid other obstacles. However, restrictions may be loosening soon, and once numbers get low enough, HTCNE will resume their missions.
     The organization is currently in the midst of building the right protocols required for safe travel, which may require children awaiting surgery to be vaccinated beforehand, so that the rate of infection is suppressed. If this were not done, more harm may be done than good if children traveling from remote areas to the city were to get sick and spread disease back to the villages. 
     However, there are a lot of children in need for surgery due to the pandemic induced hiatus, and Dr. Castillo hopes that the organization will be flying back out in 2023.
     Whereas other charities may spend a lot of donation money on administrative costs, Healing the Children has it that nearly 100% of the costs go to kids in need, so every dollar people donate matters to change lives. The non-profit organization is maintained in other ways, doctors purchasing their own plane tickets, for instance.
     Overall, Healing the Children Northeast is very much a great, noble, and inspiring cause which helps children around the globe. You can donate to the organization on their website or help by raising awareness, volunteering, donating items or clothes, participating in fundraising, and more.
Leave a Comment
About the Contributor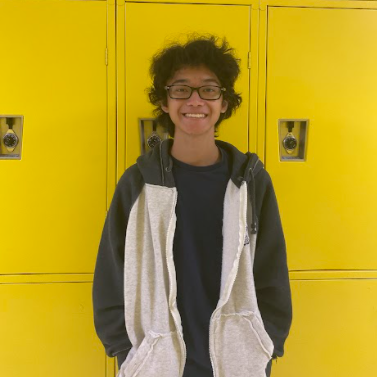 Azam Hostetler, Staff Writer
     Hello, my name is Azam Hostetler, I'm a junior at Foran, and this is my first year in journalism. I'm a member of the cross country and track...