"My disability doesn't define me, I define me"
     It's not every day, someone can imagine living life not being able to see surroundings. While some people can't imagine what it would be like to see. A 17-year-old senior Jimmy Galpin, a varsity wrestler at Bunnell High School in Stratford, Connecticut doesn't let this stop him. What makes Jimmy different from everyone else is that he is diagnosed with blindness to retinoblastoma which causes Galpin to not be able to see.
     Galpin is blind and has been for the past 14 years. Galpin discusses how his disability affects him on and off of the mat, but emphasizes he is no different than the rest, and pushes for normality daily. Galpin says, "It has impacted it for both good and bad. On the other hand, every time I walk onto the mat I have to worry about the ref or the other wrestler not understanding that I'm ready to compete at the same level as the other guy. I usually get a good response from people once I start giving them a fight, but once in a while they'll just think I'm useless and write me off in their minds, and then I'll give them a great fight." Outsiders may look at Galpin and think he is different, or does not have the same potential, but he has the same and challenges himself.
     Galpin puts a lot of emphasis on the idea that, "my disability doesn't define me, I define me." Discussing Galpin's everyday life, it was made clear that he is like most other 17-year-old boys, hanging out with his friends, going to parties, having an iPhone, and participating in wrestling. 
     Galpins's coach, Anthony Gentile says, "Jimmy is an inspiration; he participates in one of the hardest high school sports even though he is completely blind. Jimmy works very hard. There is very little he needs from me to help him succeed in the sport." Jimmy being blind does not affect his ability to push to his full potential.
     With Galpin being blind, he makes it known that "Yes there are definitely little things I need to do to keep safe, like following sidewalks, and listening to traffic when I go on runs." Jimmy is an inspiration to people, and impresses many. He says, "I do a lot that people think I can't."
     It's a wonder to people, of how someone who is blind can wrestle. Gentile says, "Whenever we teach new techniques, I just need to perform them on him so he can learn how they feel." Galpin relies a lot on his sense of touch to learn. According to The Chicago Lighthouse, "Blind and visually impaired people, use other senses like, sound touch and smell- to orient themselves to our surroundings." Gentiles continues, "Aside from teaching him technique and building his confidence all of his results come from working hard in practice." 
     As we near the end of the 2021-2022 wrestling season, Galpin's current record is, four varsity wins and four loses.
     On the other hand, Galpin sees potential within himself and doesn't let this set him back.
     "It's impacted me in a good way too because I tend to impress a lot of coaches and parents by wrestling. And a visual impairment certainly makes the sport harder. I have a hard time hitting shots right because I tend to miss, but there are workarounds." Galpin has to learn to adapt and work with what he has, and his true determination is shown by taking on a sport that is physical, hands- on and competitive, all while being blind. 
     Being completely blind is something many people don't experience in their lifetime, this isn't a setback to a 17-year-old boy, he doesn't let this stop him from doing what he loves or living his everyday life. 
     Inspiring many Gentiles says, "He is a constant reminder that if you put your mind to something you can and will get it done. He has set his mind on being a wrestler and works extremely hard every day to realize his goal."
     While Galpin has been working hard and achieving his goals he has also inspired many people. One of them being Galpin's mother Kristi Bacik. Bacik says, "I've learned a lot of perseverance accepting life for the cards he was dealt. He doesn't really let it get him down and doesn't focus on the bad stuff. He taught me to push through during adversity." As a mother, Bacik continues by saying she's most proud that, "He doesn't let what happened deter him; he keeps fighting and doesn't let the diagnosis stop him. He laughs at it and says the challenge is accepted."
     It's crucial Galpin keeps his head up, doesn't get down, and continues inspiring many.
Leave a Comment
About the Contributors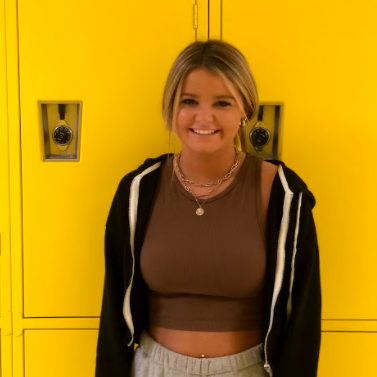 Makenzie Wisniewski, Staff Writer
     Hi, my name is Makenzie Wisniewski. I am a senior at Foran High School, this is my third year in journalism. I am a member of Key Club. In my free...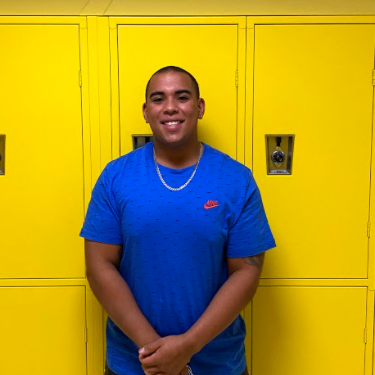 Jason Cruz, Staff Writer
     Hi, my name is Jason Cruz, and I am a senior at Foran. This is my second year in journalism and in my free time I participate on the football and...