Minors versus Adults: The Experience in Part-Time Jobs
     A part-time job is a form of employment that strictly offers fewer weekly hours than a full-time job, and it includes people from different age groups and genders. The experiences of teenage part-time workers differ greatly from those of adults who have fewer restrictions in most workplaces.
     Many high-school and college students apply for part-time positions to earn extra money while attending and managing their school responsibilities. Other college students and people beyond that level work part-time to earn extra money as well to balance and maintain their obligations.
     Junior Steven Mingrone balances going to school and working part time at Mama Teresa's. He participates in many clubs at Foran, has a busy school schedule, and is a part of the tennis team in the spring. He started working to gain experience to help him later in his career and pay for larger expenses, like his car.
     Mingrone says, "It can be hard sometimes to juggle school and activities with having a job, but I can usually fit them into my schedule or I am able to find people to work for me on certain days."
     Mingrone is one of the youngest and newer workers at his job. He feels he has less responsibilities because of this since he hasn't been trained as long as others. There are also limits to what he can do at work because he is a minor.
     The Fair Labor Standards Act (FLSA) regulates the hours and times when minors can work. The federal law says that workers under 18 cannot work in hazardous occupations, which are deemed by the Department of Labor, according to The Balance Careers.
     Renzo Silva, a first-year student at Gateway Community College, started cashiering at ShopRite during his junior year of high school when he was 16. Similar to Mingrone, he started as a minor with limited tasks — for example, minors at ShopRite are not allowed to go in the back room or sell alcoholic beverages without an override of a manager or a runner. 
     Silva says, "The job is decent, checking out customers or doing returns, it can be a little stressful sometimes, but I can manage. It was also fun making new friends along the way."
     Silva works part-time so that he can make enough money to pay for his college classes, for traveling, and for personal needs. Furthermore, he works to have some extra cash to spend on fun occasions while spending time with friends and family.  
     Silva says, "I try to get all my homework done the days I have school to not worry about doing it last second on workdays and to have some free time to myself." Silva only has to go to college two days a week, and for the remaining five days of the week, he works at ShopRite. This schedule allows him to manage his time well. 
     Part-time jobs aren't only for students. Many adults work a side job along with their regular one to make some extra cash. This could help them manage their bills easier while also being a productive use of time.
     Lisa Pereira, another ShopRite employee, has been working both full-time and part-time positions for approximately 20 years. She works full-time at St. Vincent Medical Center, and her salary allows her to pay for her everyday living expenses and funds for investments. Pereira also cashiers part-time at ShopRite, and her salary allows her to reach various goals without going into debt, such as down payments on her house and car, purchases, and remodeling projects. 
     While working these two jobs, Pereira also has a family to go home to and look after. She is able to balance out her responsibilities and commitments by keeping herself organized and by managing her time well. 
     She says, "I plan out healthy meals for the week, including preparation and cooking time, laying out things I need the night before, block time on the calendar for exercise, personal appointments, and time with family and friends. Also, I ask for help when I need it."
     People who work part time jobs can be just as important as full-time workers, just for different reasons. Most part time jobs are in areas like food service and retail, which are essential to everyday life. 
Leave a Comment
Donate to the mane street mirror
Your donation will support the student journalists of Foran High School. Your contribution will allow us to purchase equipment and cover our annual website hosting costs.
About the Contributors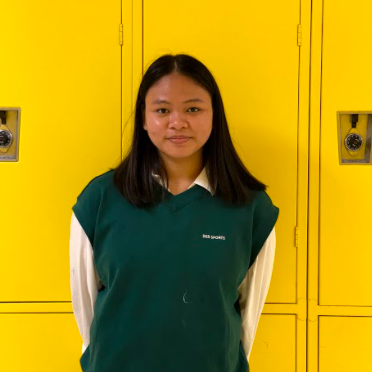 Julianne Yasona, Staff Writer
     Hi! My name is Julianne Yasona, and I'm a senior at Foran. I'm in my school's orchestra, and I have been playing the viola since 6th grade....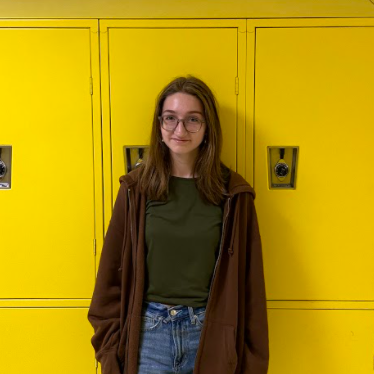 Ivy Glidden, Staff Writer
     Hi, my name is Ivy Glidden and I'm a senior at Foran high school. I'm on the cross country team and play the flute in the school band.