Fortnite is Back After Two Years
     Fortnite is back. Released in 2017, the game had millions of players until controversy, including unwanted game changes, led to a decline in its popularity. After two years, players around the world have begun to play again.
     In Fortnite, a free-to-play battle royale game developed and published by Epic Games, 100 players jump off a flying battle bus and have to land in locations to pick up loot. With items in game tools, players have to run away from the storm to the circle on the map while battling other players. Whichever team is the last team standing gets the Victory Royale and wins the game.
     In 2017, the game seemed to be fun to all. Everyone loved it, especially the weapons because they were original. In the game, players went to various map locations, and those were also enjoyable and the game flourished. When the game expanded and made more and more locations and started taking out the original locations, many players stopped playing and played other games instead. Players really missed the original locations as well as the weapons, which were also largely removed from the game.
     In 2019, there were a total of 75.5 million active players. At that point there were 220 million accounts in the game. Not only was this the worst play ratio to active and inactive players, this was when chapter two had begun. With the game completely changing, this lost many players because the game not only had a different method of playing, but it was harder to win. There were more players who were above average and who were very good at the game, and this made it harder for the average player to win and have fun.
     Adding the "Creative" game mode helped players get better at the game. This not only made it much less fun for the average players but also made above average players start to play the Creative mode instead of the Battle Royale mode. It changed the whole game.
     Senior Courtney Musante states, "When Creative was added to Fortnite I was really able to improve my skills and my play on the map. I stopped playing once chapter 1 ended and now that Tilted is back in the game, it feels like old Fortnite and it's very enjoyable to play again."
     Tilted is a location that was taken out of the game and recently restored.
     In 2021 Fortnite recorded a total of 270 million active players, with skill based matchmaking implemented into the game based on the player's level. Many players found it more enjoyable to get on the game and not only play with their friends on their team but also play against players who are the same skill level as they are. With game creators constantly making updates and adding new things to the game, even five years after the release date players continue to love the new aspects that are being added.
     The recent re-introduction of Tilted Towers not only increased the amount of new players but also increased the amount of returning players from past seasons. 
     Senior Charles Diamantis states, "I think Epic adding Tilted was a great move for the Fortnite community. It lets us relive some of the nostalgic moments from earlier seasons. As for the Fortnite community, it makes more people want to play again because it was such an icon to the game."
     Bringing back such an important aspect of the game results in bringing back memories for these returning players, and makes them actually want to play more because it brings them back to years ago when they would play.
     With there being more players back in lobbies and playing Fortnite, there are less "bots" and fake players in games. This doesn't only make it more competitive, it also makes it more enjoyable to play. 
     Diamantis also states, "Everyone loves a little competition and Tilted Towers is that place for that. I'm excited that it's back in the game and it is one of my favorite landing spots. Although your game can end quickly, you just want to keep going back."
     This shows that when a game has such a popular landing spot with players landing, it makes the game more fun and enjoyable. It makes it easier to find opponents and the games are much faster. 
     With Fortnite now being a big game once again after two years, it has made its mark on the gaming community. Now all kids from all over the world are playing Fortnite and redownloading the game. 
     Business teacher at Foran Mr. Frank Balestriere states, "That interaction of being part of a team helps people grow together, and being part of a team you win together and lose together which makes it very fun." 
     All signs now point to continued growth for Fortnite.
Leave a Comment
About the Contributors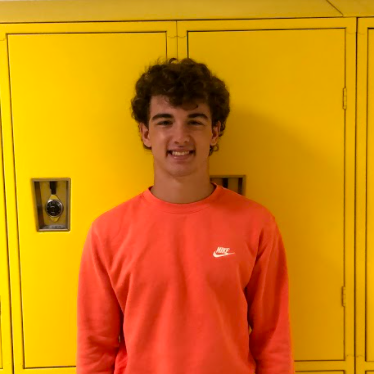 Dean Ross, Staff Writer
     Hi, my name is Dean Ross, and I am a senior writer at Foran High School for the Mane Street Mirror. I am a varsity athlete on the baseball and...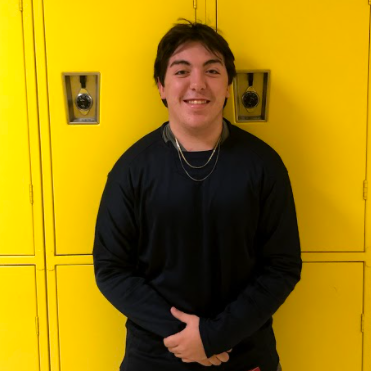 Brian Massey, Staff Writer
     Hi, my name is Brian Massey, and I'm a senior at Foran High School. This is my second year of journalism. I love sports and I play baseball at...