Alumni Spotlight: Zach Tavitian's Basketball Journey
     Foran alumni Zach Tavitian, class of 2017, started playing basketball at Foran and has worked hard to achieve his dream of playing professionally. Since then, he has played for the Western New England University team, the Armenian National Team, and the Zentro Basket Madrid team in Spain. 
     Tavitian has been playing basketball since he was six years old and fell in love with the sport due to the competitive atmosphere of the game. As a high school freshman, Zach decided to join the Foran basketball team. He joined the team because he was inspired by the varsity players as he looked up to them and wanted to be like them.
     Tavitian was named captain of the basketball team as a senior. This was also coach Ian Kirkpatrick's first year as head coach. Tavitian and Kirkpatrick had a very close relationship starting when Zach was in eighth grade at East Shore Middle School, often talking about basketball. 
     Kirkpatrick states, "Zach and I still keep in touch.  Before Covid-19 hit, Zach was involved in helping our basketball program. While at Western New England, he volunteered to work my youth basketball camps and he would also come back to practices to work with our players during the holiday break."
     Looking back on his experience at Foran and the impact it had on his career, Tavitian states, "I would have never considered playing at a collegiate level if I didn't play at Foran… It's where it all started."
     Following his senior year at Foran, Tavitian began playing for the Armenian National Basketball Team. Zach began playing for Armenia at the age of 18. He played during the summer seasons of 2017 and 2018, and will return this summer for the 2022 season. 
     He was able to get this opportunity through exposure in high school and through a scout who saw him on twitter. This experience was what sparked Tavitian's love for travel as he was just 18 leaving the country on his own. 
     After graduating from Foran in 2017, Zach started playing for Western New England University in Springfield, Massachusetts. Tavitian chose to play for this school due to the friendliness of the coach. Tavitian states, "He was very supportive in the decision making process and made me want to go to WNE."
     Zach started on the team as a freshman and was the center for the team for all four years. Tavitian was very successful in college and won rookie of the year in the 2017-2018 season.
     His success only continued to grow when senior year he hit 1000 all time points, which is a great accomplishment in basketball. He also tied for third all time in blocked shots at WNE. 
     During Zach's 1000-point match, his home living room was filled with his family cheering him on from home. Among those fans was his mom Darleen Tavitian. 
     Darleen states, "We were so excited for him, it's an amazing milestone he worked so hard to achieve. We were also relieved because with the pandemic, there was no guarantee for any games or season. Thankfully he achieved this in the first game of the season, as the season ended only three games later on the day of what was supposed to be their senior night."
     After graduating from WNE, Zach began researching his options for playing basketball overseas. Spain jumped out at him due to the fact that it has the most competitive level of basketball next to the United States. Once he decided to play in Spain he found an agent who placed most of his clients in Spain. 
     Tavitian is currently playing for the Zentro Basket Madrid team located in Madrid, Spain. The Zentro team is in the LEB Plata League, which is the third highest division of basketball in the country. 
     Zach states, "I decided to play for Zentro because I thought it was a good stepping stone for professional basketball. It's more developmental than other teams in the league and has taught me a lot."
     Tavitian averages the fourth most points on his team so far in this season, playing the position of power forward. Zach's favorite part of playing professional basketball is getting to live in Spain and experience an entirely new culture. 
     Zach attributes much of his success to his family and the support system he has. Grace Tavitian, senior at Foran, and Zach's younger sister, recalls going with her other brother Max to his games, whether it was at a high school level or college. 
     Grace states, "It's great to be able to watch Zach achieve his dreams. It's been amazing to watch him grow as a person as well as a player and start the next chapter of his life."
     Along with Zach's family there are many others that have watched him grow to achieve his dreams. Kirkpatrick also states, "It speaks to his qualities as a professional athlete, for developing a strong ethic, being receptive to coaching, and maintaining a love for the game. I am very happy for Zach and proud to have coached him."
     As a kid, Zach never would have imagined he would be playing professional basketball overseas. It had always been a dream of his, but only became realistic to him once he got into college. Tavitian states, "If it means that much to you and is a dream of yours, do everything you can to put yourself in a position to achieve your dream."
Leave a Comment
Donate to the mane street mirror
Your donation will support the student journalists of Foran High School. Your contribution will allow us to purchase equipment and cover our annual website hosting costs.
About the Contributors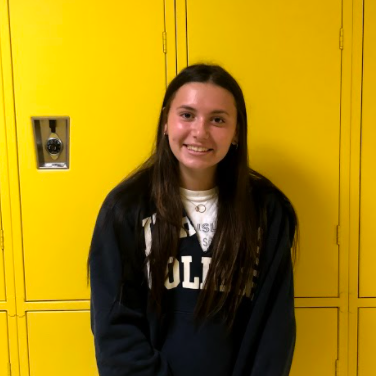 Lauren Ardolino, Photography Editor
     Hi! My name is Lauren Ardolino and I am a senior at Foran. I am one of the Social Media Editors and the Photography Editor for the Mane St. Mirror....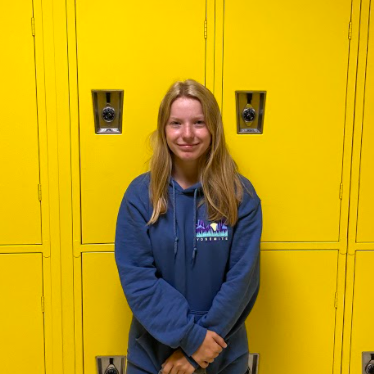 Victoria Koenig, Staff Writer
     Hi, my name is Victoria Koenig. I am a forward on the varsity soccer team. I also play volleyball for fun on Wednesdays. I like to hang out with...