Anticipated Video Games to Buy in 2022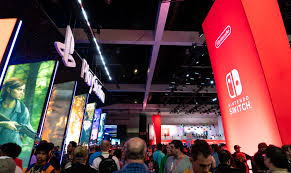 There are a number of widely anticipated video games slated to release in 2022. The Covid-19 pandemic impacted video game developers and their workload, thus impacting the games released in the last year. There has also been a global semiconductor chip shortage affecting the buying of big consoles like the Playstation 5 and Xbox Series X. 
     US games sales set a record in 2021, with total consumer spending reaching $60.4 billion. In 2021, Call of Duty: Vanguard (published by Activision Blizzard) was the top-selling video game in the United States based on dollar sales.
     In the next year, multiple new games are coming out including:
Elden Ring (February 25)- A new release developed by From Software, known for Dark Souls and Sekiro. It has a wider open world, making this potentially From Software's most expansive and beautiful apocalypse to date. 

Starfield (November 11)- A new title from Bethesda Game Studios, known for the franchises, Skyrim and FalloutI. It's the studio's first completely new game in 25 years, and its first release after being bought recently from Microsoft. 

God Of War Ragnarök (TBA)- A sequel to 2018's God Of War with Kratos as the main character. It will be the last Norse-era God Of War game.

The Legend Of Zelda: Breath Of The Wild 2 (TBA)- The long awaited sequel to the hit 2017 game on the Nintendo Switch. There is still little known about the Breath Of The Wild sequel, including the title. 
     Foran students are watching out for these games.
     "I have a PS4 and I have a gaming laptop. I have been playing 'Forza' and 'Rainbow Six Siege,'" sophomore Marco Ayala states. "There's a superhero game named 'Suicide Squad: Kill the Justice League' that I'm looking forward to along with the new God of War game i.e. 'God of War: Ragnarök,'" he continues.
     Sophomore Karthikeya Lakoji states, "I have recently been playing 'Assassin's Creed Odyssey' and 'Rocket League' on the side, as well." Lakoji also has an Xbox One. 
     "I am not really up to date on upcoming video games, but I like 'Dark Souls' so I'm sort of excited for 'Elden Ring.'"
     Sophomore Oliver Aubin frequently plays Rocket League and occasionally Fortnite, along with Forza Horizon 5 and Minecraft. Aubin also has an Xbox one, Nintendo Switch, and a PC/laptop. He is looking forward to Switch Sports and The Legend of Zelda: Breath of the Wild 2. 
     It's not just Aubin, Foran sophomore William Banick is also looking forward to Breath of the Wild 2, along with Elden Ring and God of War: Ragnarok.
     "Recently, I have been playing 'Borderlands 3' and 'Star Wars: Battlefront 2'. I have a PS4, a Nintendo Switch and a PC I built myself."
     Sophomore Braden Munn "frequently plays 'Fortnite', frequently 'Sea of Thieves'. 'Rainbow Six Siege', along with 'Grand Theft Auto 5' are more occasional." 
     Munn has a PC and is excited for Sons of The Forest 2, Grand Theft Auto 6, Star Wars Jedi:Fallen Order 2 and The Legend of Zelda: Breath of the Wild 2.
     While Mr. Alan Stern, a physics teacher at Foran does not play many video games on a console.  He does play a few computer games, however, such as Path of Exile, Last Epoch, and Grim Dawn.  
     "Lately, I've been playing 'Path of Exile' since a new league started last week." He elaborates. Mr. Stern advises a game club at Foran where "most students at Game Club play 'Super Smash Bros. Ultimate.'" 
     Mr. David Spinetti, a computer science teacher at Foran also plays games on his Nintendo Switch and his computer. 
     "My son is two and a half and we love playing 'Mario Kart 8', The 'New Super Mario Brothers' (Nintendo Switch version), and 'Mario Kart Live'. When I do get the chance to get on my computer I play mostly 'Guild Wars 2', and my mobile game of choice is 'Genshin Impact.'"
     He also has a history with video games as he has a lot of old hardware lying around, including the PS2, Wii, Wii U, Xbox 360, Every Gameboy model, DS Lite, and 3DS Xl.
      Spinetti, co – advisor of the club is also anticipating a few games, "On February 28 the next expansion pack for Guild Wars 2 launches. It's called End of Dragons. I can not wait!"
     He says, "Game Club is very cool in its organic interactions, if someone wants to play a game, they find some other people who want to play that same game and do it. We mostly see Switch games because the Switch is the most portable (students bring the consoles for Game Club). We've seen 'Mario Kart', 'Minecraft', 'Pokemon Sword and Shield', and 'Genshin Impact.' The usual game is 'Super Smash Bros.', but we occasionally see things out of the norm." Spinetti recounted one week where someone brought in a VR headset and played "Beat Saber" along with other games.
     Game Club does not just play video games, they also have board and tabletop games like Chess and Dungeons and Dragons. 
     "Regardless of what type of gamer you are, we hope that the club offers a space for you to meet friends and get your game on."
     Overall, the video game industry is huge and extremely profitable as seen just by the amount of people just in Foran who play and anticipate these games, along with it beating Hollywood's profits at this point. Let's see what 2022 brings for this industry.
Leave a Comment
About the Contributor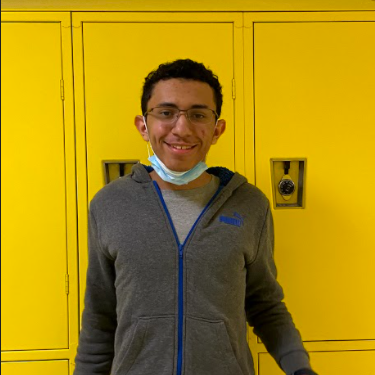 Yusuf Abdelsalam, Staff Writer
     I am Yusuf Abdelsalam and I'm in 10th grade. I enjoy movies, gaming and field hockey. I like writing about impactful stories in entertainment...