National Hobby Month
The Foran Community's Unique Hobbies
          Whether you have one hobby, multiple hobbies, or no hobbies, it's the perfect time of year to pick up a new one or jump back into an old one. National Hobby Month is a nationwide holiday celebrated every January. Hobbies are important because not only can they relieve stress and tension, but they can also help create new social connections. 
          Sophomore Joseph Galaburri speaks on his passion for playing chess and the benefits.
          Galaburri says, "My hobby is playing chess. It's beneficial to my well-being because it teaches me patience and strategy. People should pick up chess as it is a very great game for simply learning problem solving and helping show the mistakes you make and how to fix them." 
          Hobbies provide an excellent conversation piece for all, as they can sprout new friendships and encourage interesting conversations to break the ice.
          Freshman Xiomari Garcia-Cruz enjoys free time in study hall solving puzzles with friends. 
          Xiomari says, "Puzzle building is good for the mind, it can help improve stress levels and build connections with other students who also come to the TLC to build puzzles. I built up a friendship with multiple different students and I feel like I can finally share interests with someone."
          According to fortune.com, "A hobby can make us feel anticipation and excitement, which promotes the release of dopamine, the neurotransmitter in the brain associated with pleasure. Even the thought of that exciting new activity can release dopamine." 
            Health teacher Mr. John Cain further conveys the importance of hobbies and how it can help develop and strengthen relationships. 
          Cain states, "Hobbies are good for your well being specifically because they can help to reduce stress and anxiety. Having a hobby gives you something to talk about with others. It paves the road for you to develop meaningful connections with people whom you may share a common interest with." 
          Junior Ryan Purviance plays bass, guitar, piano, and drums. He finds music to be a great way to alleviate stress. 
          Purviance says, "My hobby is listening to and playing music. I play the bass, I play guitar, I play piano, and I play the drums. When I'm playing music, I get lost in it. It's a form of expression. You can forget about any form of stress, you're able to pour it out into the music. Music can take your mind to a different place."  
          From playing chess to exploring music, anyone can open their mind and consider picking up a new hobby for their own self benefit or to form new connections and relationships with others. 
Leave a Comment
About the Contributors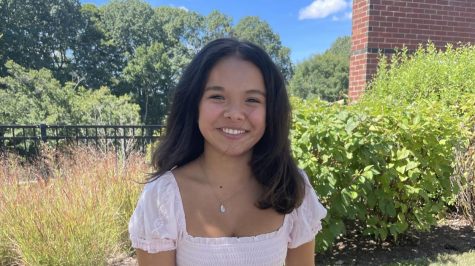 Isabella Lau, Staff Writer
Hi, my name is Isabella Lau and I am a freshman. This is my first year writing for the Mane Street Mirror. I am looking forward to working together with...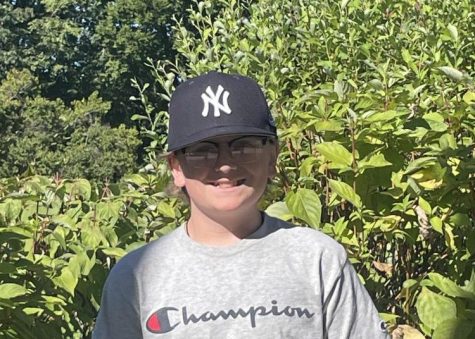 Noah Champagne, Staff Writer
H I'm Noah Champagne and I'm a freshman at Joseph A. Foran High School. I'm a member of forans key club and super excited to be a staff writer for the...