This or That: Dark Chocolate vs. Milk Chocolate
          As you walk into the chocolate shop, the whimsical scent of chocolate fills your nose. Hershey's, Lindt, Godiva, Ferrero Rocher, and many more options. As all of these sweets surround the area, you find yourself gazing around at the multitude of choices. What's bought more? You wonder: milk chocolate or dark chocolate? 
          February 1  is National Dark Chocolate day, the day which reminds people to indulge more. Some people may eat dark chocolate for the health benefits it provides, yet some eat it simply just for the taste. Dark chocolate dates all the way back to 2000 B.C., the first bar created in 1847 by British chocolatier J.S. Fry and Sons. 
          In the Foran community, 28.1% of students chose dark chocolate over milk chocolate. Although, milk chocolate strides in with a whopping 68% of students who chose milk chocolate over dark chocolate. With 3.9% of people liking neither type of chocolate.
          Sophomore Joseph Galaburri shares his love for both milk and dark chocolate, explaining that he does prefer milk chocolate but also feels love for dark chocolate as well. 
          Galaburri states, "Although I prefer milk chocolate for its sweetness, dark chocolate has an enjoyable sweet and strong taste to it. Dark chocolate also hides that chocolate flavor, which, in my opinion, makes it good. Not to mention the health benefits it provides." 
          Furthermore on the health benefits that dark chocolate can provide, healthline.com gives an insightful view on the true effect of dark chocolate on the body and brain. 
          According to healthline.com, "Dark chocolate may also improve the function of your brain. Studies show that eating high flavanol cocoa can improve blood flow to the brain in young adults. This may explain why eating cocoa daily appears to improve attention, verbal learning, and memory." 
          Freshman Kai Clayton is a dark chocolate enthusiast who genuinely enjoys the flavor that dark chocolate brings. 
          Clayton remarks, "Dark chocolate is underrated. Everyone I meet, I tell them to eat more dark chocolate. Also, in general, milk chocolate is just too sweet. Milk chocolate has less of the flavor, and we all know how good flavor is." 
          Sophomore William Batts prefers dark chocolate and states that it is not underrated, but it's more so in a league of its own. 
          Batts claims, "Dark Chocolate is just in a tier of its own and the flavor and feeling it can give you is just absolutely unbeatable." 
          Based on the information gathered in the community, there are many diverse opinions on both milk and dark chocolate. 
Leave a Comment
Donate to the mane street mirror
Your donation will support the student journalists of Foran High School. Your contribution will allow us to purchase equipment and cover our annual website hosting costs.
About the Contributors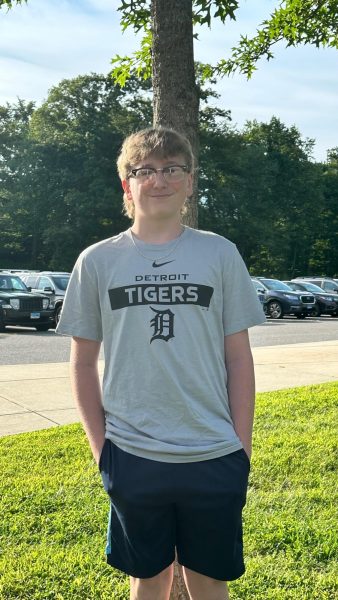 Noah Champagne, Staff Writer
Hi I'm Noah Champagne and I'm a sophomore at Joseph A. Foran High School. I'm a member of Forans Key Club and super excited for my second year as a staff...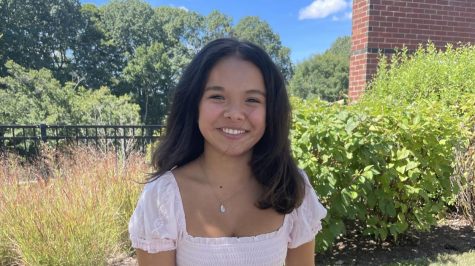 Isabella Lau, Staff Writer
Hi, my name is Isabella Lau and I am a freshman. This is my first year writing for the Mane Street Mirror. I am looking forward to working together with...