A Day in The Life of a School Resource Officer
How an SRO Impacts the Foran Community
          The job of a School Resource Officer (SRO) isn't right for every police officer. It requires a certain personality combined with maximum empathy and compassion to interact with teenagers and children every day—attributes that SRO Kayleigh Kish demonstrates at Foran High School.
          An SRO's job is to provide safety services within the school and the community. They are responsible for being a role model for teens as well as everyone else around them, such as teachers and administrators. To be an SRO, individuals must be able to easily build relationships and communicate with young adults.
          Kish has been serving and protecting Foran since March 29, 2022. Prior to becoming an SRO, Kish had four years of experience in law enforcement as a patrol officer. Kish is proud to be able to make an impact on the lives of teens in the community and show what an officer is really supposed to do.
          Prior to becoming a police officer, she worked as a mentor for teenagers. She wants students to have a positive experience during their high school years and she wants to be a person they can come to for help and support. 
          Kish remarks, "I feel that it is important to give our youth a positive experience and perception of police early on in life, and as an SRO I have the ability to make that difference. I also enjoy working with teenagers and want to be a positive role model that they can come to." 
          A typical day for Kish consists of coming in extra early in the morning before anyone else. She then greets everyone for morning arrival for security measures, ensuring everyone who enters is supposed to be in the building. 
          After she completes the security sweep around the building, she heads to her office to be there for any students who need assistance or just need to chat with her. During lunch, Kish is located in the cafeteria for security purposes. 
          If needed, Kish will have the school administration come to her regarding an issue. To solve those issues, she'll make phone calls to parents to solve problems and address certain situations. 
          To keep the school safe and protected, Kish performs specific procedures throughout the day. 
          Kish states, "To keep the school safe, we frequently check the doors and make sure that there's no propped doors. We know propped doors are a huge issue since the Texas school shooting. Mr. Z is really great about helping with that. We also make sure that struggling students are getting the help they need and are referred to the appropriate agency, so that way nobody is struggling with anything." 
          Dean of Students Mr. Justin Zywocinski believes that having an SRO in the building is highly beneficial for the students. 
          Zywocinski comments, "It's important to have an SRO in the building to build a positive relationship between our students. Officer Kish helps many students to resolve issues they are facing. Officer Kish is a good person to go to when students have questions about how the law is applied. She also helps teach lessons about legal issues in teacher classrooms." 
          Teachers are also impacted by SROs and say that while they help provide security for the students, they also make the teachers and staff feel safe and protected. 
          English teacher Ms. Chelsea Green says, "I think that having an SRO in the building is really important. I feel like it allows everyone to feel more safe in the building and it just gives you that piece of mind. I think SROs benefit the students by giving them an authority figure that they can go and talk to if they feel uncomfortable about something or if there are any issues and concerns that they have." 
          Parents and guardians tend to have diverse opinions on school resource officers, some stating that they do benefit the school but that they don't completely erase concerns about school violence. 
          Grandfather of freshman Aileen Mulvihill states, "Having an SRO makes me feel more comfortable to send my granddaughters to school, but it's still scary in this day and age with all the violence. It's still unnerving and unsettling, but for the most part it does make me comfortable—but there's still that thought that something could happen." 
          Although Kish has just started her journey of being an SRO, students and staff agree that she has already done an outstanding job protecting the community and the building. 
Leave a Comment
About the Contributors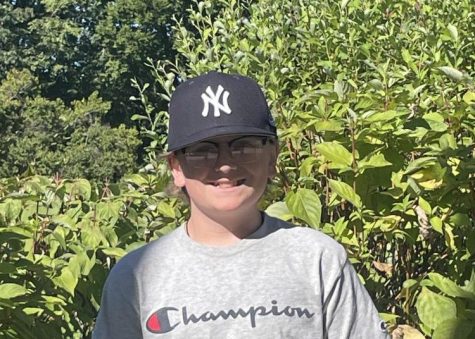 Noah Champagne, Staff Writer
H I'm Noah Champagne and I'm a freshman at Joseph A. Foran High School. I'm a member of forans key club and super excited to be a staff writer for the...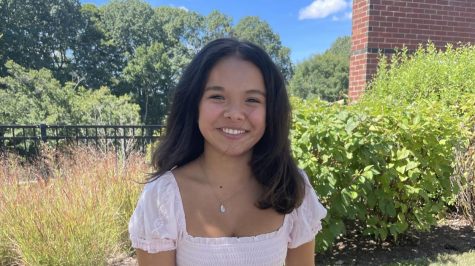 Isabella Lau, Staff Writer
Hi, my name is Isabella Lau and I am a freshman. This is my first year writing for the Mane Street Mirror. I am looking forward to working together with...