"I get to see all of those compilations of the great things that happen in the city"
A Behind the Scenes Look at the Job of Mayor Ben Blake
          Within the small town of Milford is a mayor with a big heart and love for the city. This is
          Benjamin (Ben) G. Blake, who has served as mayor of Milford for the past 12 years. 
          Mayor Ben Blake grew up in Milford with his parents and grandparents. He attended Calf Pen Meadow Elementary School and Foran High School through his educational years. Blake studied History and Government at the University of Richmond and later attended law school at Quinnipiac University.  
          Prior to becoming mayor, Blake served for eight years as a member of the Board of Alderman, which included terms as the Minority Leader and as a Chairman. 
          Eight years before being elected, Blake practiced law in Milford on the Downtown Green. In November 2011, at the age of 33-years-old, Blake was elected to be the 10th mayor of Milford, Connecitcut.  
          Contributing many hours of hard work and dedication, Mayor Ben Blake is very determined and passionate about his job and everything he offers to the community.
          Mayor Blake states, "As mayor you really get a front row seat to see all the great things that are happening in the community. You get to experience all of the community building events that bring everyone together…parades, fireworks and all of those fun things you probably realize." 
          Attending and participating in these events aren't possible without the hard efforts put in to get the community together and involved. 
          Blake continues, "But then there's a whole host of other things that you don't necessarily get to experience unless you're at every single one of them, and I'm at a lot of those events so I get to see all of those compilations of the great things that happen in the city." 
          Helping out the community has always been a beneficial and worthwhile experience.
          Chief of Staff for the city of Milford, Justin Rosen states, "…there is nothing better than helping a Milford resident or navigating an issue or helping them with a request, it's certainly a rewarding job.."
          There are many tasks that need to be accomplished as the mayor in order to fulfill his everyday duty to the community. Blake starts off his day with complaint and compliment piles on his desk, to which he says, "The complaint pile is always higher than the compliment pile, but at the end of the day guess what, the good always outweighs the bad."
          Having to be the "bad guy" can be a very challenging part as mayor. Not being able to complete or do everything that is requested by residents can be very difficult. This is why the mayor is also able to take mental health days.
          Blake expresses, "It's a job that is really a lifestyle. You know you're always on but at the same time there is a lot of responsibilities so if I need to take a mental day or a mental half day, I can certainly do that."
          Having time off helps the mayor better himself and create time to separate the pressures of work life from the personal time he has with his family. 
          City of Milford states, "When not conducting Milford business, Ben and his wife, Sandy, delight in raising their three children, Carter, Caroline and Tucker"
          Being the mayor and a father are both "full time jobs", trying to incorporate his family into activities around Milford is something Blake tries to do as much as he can.
          After 22 years of service to the city of Milford, Blake has plans on stepping down as mayor and taking on a new position.
          According to CT Insider, "Blake said he was nominated by Gov. Ned Lamont to serve as administrative law judge for Connecticut's Workers' Compensation Commision."
          Being a part of law and practicing it has always been Blakes goal, he expresses, "…it's bittersweet because I do enjoy being mayor, but it's not a position that I had ever intended to do forever, I've always wanted to get back into the law…"
Leave a Comment
About the Contributors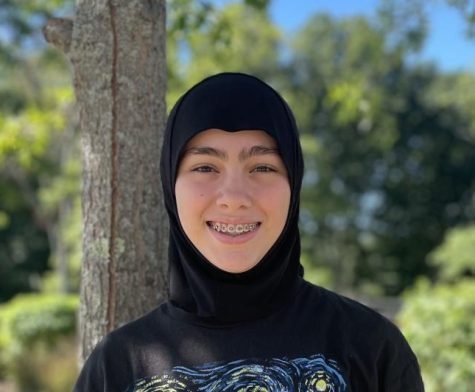 Rumeysa Bayram, Staff Writer
Hi, My name is Rumeysa Bayram and I am a junior at Foran High School. This is my third year writing for the newspaper. I am part of the Key Club here at...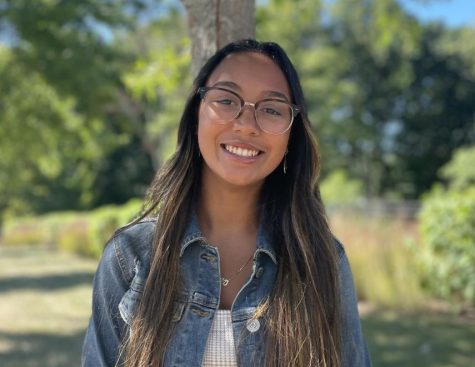 Jocelyn Gonzalez, Staff Writer
Hi! My name is Jocelyn Gonzalez and I am a junior at Foran High School. I am a part of the Foran Book Club and do many other activities! I love to read,...