Foran Girls Basketball Off to the Courts
Preparing For The Upcoming Season
Jess Sanders
Staff Writer
        The girls basketball team is getting prepared for this season. Like in the past, the teams they face will be competitive and we will need to prepare. Head Coach, Bob Asmussen, is making sure he gets the girls ready for a tough season in hopes of making states and SCCs this year. Each year the team strives to do their best and this year they are going to try even harder this year than last year to make sure that happens. 
        Senior Captain Mia Tunucci has been captain for the past two years and is excited about this season. "I'm looking forward to enjoying my senior season and winning lots of games. We have a good team this year, and although we are very young the talent level is still there to have a winning season." My favorite game of the season has to be the Law game. It is always competitive every year and the fan turnout is always high which creates a fun atmosphere to play in.
        Junior Lauren Heenan, as well as Tunucci, proclaimed that the law game is also her favorite. "My favorite game of the season is, of course, the Law game! It brings out the best in everyone and drives players to play extremely hard in order to defeat our cross-town rivals."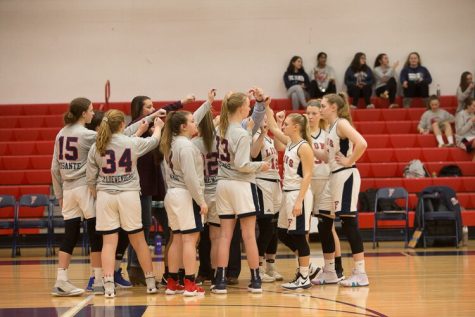 Tunucci wanted to let incoming players know that "even if you have never played before, putting in the work before the season and at every practice will definitely earn you more minutes and a spot on the team."
        Heenan, who has been on varsity since her freshman year says, "I am looking forward to growing the program this year! I believe that with the captains this year and the new players coming in, we will grow this program and create a really good environment for future classes and my advice for people trying out this year is to give it your all! Show up ready to work and even if you have never played before, just be sure to try your hardest and give each drill all of your effort. It's also very important to respect your coaches as well as your teammates.
        For anyone that is coming out for the team or players that have been playing since freshman year, always look forward to the next season and what memories and what they will accomplish this season. Each of the players has such a strong bond together which allows the team to work well together and allow the team to strive for the best that they can be. In any sport, a team does not do well if you can't rely on the person sitting next to you, but that is not shown in the girls basketball team they are always there for each other and for anyone that is coming out for the team can rely on a tough but competitive season this year.