Milford Recreation Basketball
An Inside Look at the 2023 Recreational Basketball Season
          Every year, the Milford Recreation Department hosts a winter basketball league.This is where people of all ages can participate, there is even a high school league. Recreational basketball proves to be a great way to stay in shape for upcoming sports and have fun with friends. 
          There are two divisions for the high school league, grades 9-10 and grades 11-12. Having two divisions keeps the games fair and fun by separating the high school teams by age.  Players have the ability to create their own teams, ensuring they can play on the same team as their friends.
          Teams are doing everything they can to prepare for the season.
          Junior Mikey Piscitelli states, "We practice once a week for two hours.During practice, we scrimmage and work on plays." 
          The Recreation department services kids of all skill levels. 
          Junior Jimmy D'Angelo states, "The thing I like most about Rec basketball this year is all the time I get to spend with my friends. It is really nice to not have to worry about playing well, all you have to do is go out there and have fun."
         There are six teams this year in the junior and senior bracket as well as four teams in the freshman and sophomore bracket. Both teams play on Saturday,as the younger kids play in the morning before the older kids in the afternoon. Teams include students from both Foran and Law.
          Students have the ability to create their own teams by signing up prior to the season. They also must pull a permit from the Milford Rec department to reserve practice times and gyms for their respective teams. 
          Participating in recreational basketball eliminates the stress that comes with playing on school-organized teams, however, the competitive aspect is still present. 
          Recreational League Coach, senior Tyler Swartz states "I expect my team's full effort and willingness to win every game. It is also important to keep good sportsmanship." 
          Games are played with 20 minute halves with a continuously running clock, teams will also have the opportunity for a short warm up period prior to games.
          The regular season consists of teams playing eight games, one per week. After that, playoffs begin where every team has a chance of winning the championship. Winning teams get their team name put on a banner that is hung in Parsons and West Shore Rec Center. 
Leave a Comment
About the Contributors
Kasen Lanese, Staff Writer
Hi, my name is Kasen Lanese. I am a junior at Foran High School. This is the first year I am a writer for the Mane Street Mirror. I am a part of the Future...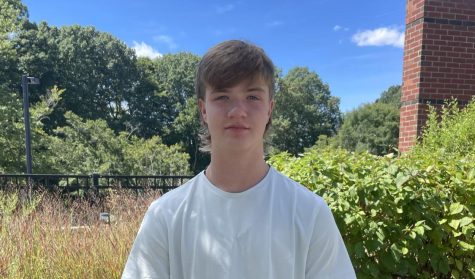 Eli Gomes, Staff Writer
Hi, my name is Eli Gomes and I am a junior at Foran High School. This is my first year as a writer for the Mane Street Mirror. I play lacrosse here at...