"If You Have a Dream: No Matter How Ridiculous it Seems, Go For It"
Judy Pancoast's Career in the Music Industry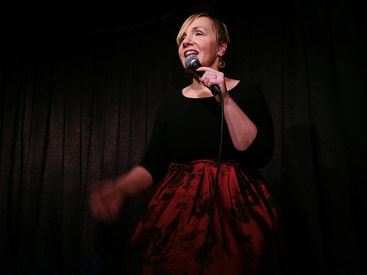 Substitute teacher Ms. Judy Pancoast is a familiar face at Foran. She often mentions her career as a musician, and many are aware of one of her greatest achievements, a 2011 Grammy nomination for best children's music album. However, the true multitude of her projects speaks for itself. Pancoast has taken on numerous roles in the creative arts field and continues to advance her career. 
          From the start, Pancoast found that she had an affinity for music. Becoming a singer was natural for her.
          "My mother had this family legend that I could sing before I could talk," she reveals.
          Although Pancoast primarily sings children's songs, her musical journey didn't begin that way. At first, she had dreams of becoming a pop star. However, Pancoast confides that her weight stood in her way. 
          "Back then, in the '70s, all the great pop stars were skinny… I had promoters who were interested in me, and they would always tell me, 'you need to lose 50 pounds," says Pancoast.
          She attempted to make a name for herself in pop, but when the '80s hit, music videos became increasingly popular. This was a turning point for Pancoast.
          "It was all over, because then, it was more about image than talent," Pancoast says.
          After giving up on her dream of being a pop star, she began working as a radio DJ in her 20s. When she was 27, she packed her bags and moved to Nashville.
          "I'd never lived outside of Maine, I wasn't raised to have wings," says Pancoast. 
          Being in Nashville was a wake-up call for her. 
          "Everybody was a songwriter in Nashville. Everybody. The guy pumping your gas, your waitress, they were all trying to break into the music business," Pancoast says.
          She was only there a year. 
          When she was offered a job in Philadelphia, Pancoast says she took it "in a moment of insanity." Looking back on this decision, she believed this was her biggest regret. 
          "I really believe that if I had stuck it out, I would have made it. But you know what? There comes a time when you just have to stop regretting and just keep moving forward." 
          She moved to New England a year later. Having a child inspired a path in children's music, leading her to create and release "clever songs with infectious melodies that delight the young and the young at heart," as stated on her website, https://www.judypancoast.com. 
          In 2010, Pancoast submitted her album, Weird Things are Everywhere, to the Grammys. Pancoast recalls staying up all night emailing people, asking them to listen to her album. Even after all her hard work, she couldn't imagine being nominated.
          In a frenzied call, Pancoast's daughter was the one to give her the exciting news of being nominated for a Grammy. She considers her nomination to be the greatest thing that ever happened to her. 
          "I felt really good about my nomination because people didn't know who I was. I got nominated on the strength of people listening to my work. My life has never been the same. Not because it came with fame and fortune, because it came with validation," Pancoast expresses.
          Above everything, this validation was what was most important to her. Pancoast remembers crying on her 50th birthday, not knowing if had done the right thing with her life. A year later at 51, she became a Grammy nominee. 
          Another project which expanded her career as a singer was her musical cameo in a 2012 horror film. She had heard the news that writer Joe Lansdale's book was to be adapted into the movie, Christmas with the Dead.
          Being a big fan of Lansdale, Pancoast was determined to have her songs featured in the soundtrack of the film. She has always been an ambitious worker when it came to her craft and found the opportunity within this project.
          "And these are the things I've always done… I throw things at the wall and I see what sticks," Pancoast comments.
          With this idea in mind, Pancoast found herself landing three songs on the movie soundtrack by unusual methods. She gained the attention from the film team by submitting a letter to Santa on the Christmas with the Dead website, explaining her desire to be featured on the soundtrack. 
          Not only has Pancoast dedicated herself to her music, she has also invested her talents in musical theater. In fact, she was approached by Lansdale on the idea of adapting Christmas with the Dead as a stage musical, an area which she was new to at this time.
          She took on this role with the impression that it entailed only music production. However Lansdale's hope was that she could write the whole script, an undertaking that, at first, baffled Pancoast. 
                    Pancoast took to the books and extensively studied musical theater. Unfortunately, her script never officially took to the stage as the project was stalled by the pandemic.
She had rediscovered an old musical idea from long before Christmas with the Dead, based in the 1960s about four teenage girls and their career aspirations called Girl on the Moon. 
          "I took it out of the mothballs and I rewrote it and I wrote all the songs and I sat, subbing, arranging the music on my computer," Pancoast reveals.
          Girl on the Moon has been produced in theaters in California, Ohio, and New Hampshire with its own website, girlonthemoon.org.
           "A period piece which takes place on July 20th, 1969, the show focuses on the challenges faced by girls who wanted non-traditional futures during the late sixties, and how five girls come to realize what they must do to achieve their dreams," describes girlonthemoon.org.
          Pancoast has found joy in creating music in several ways, and has developed numerous relationships in the music industry. Choir teacher Mr. Jason Stammen is also invested in musical theater at Foran and respects Pancoast's work.
          "I've found Mrs. Pancoast to be animated, vibrant and passionate. We share a love of musicals and we've talked about her creations," expresses Stammen.
          Ms. Pancoast's experience and resultant work reflects what it means to be an ambitious artist, her  success and her Grammy nominee can be a reminder for future artists to persevere through the toughest of obstacles.
          "What I would want now more than anything is for something of my work to be going on after I'm gone," says Pancoast. 
          It is evident that not only with her music, but also with her vibrant personality, Judy Pancoast will leave a lasting legacy on Foran and the world. 
Leave a Comment
Donate to the mane street mirror
Your donation will support the student journalists of Foran High School. Your contribution will allow us to purchase equipment and cover our annual website hosting costs.
About the Contributors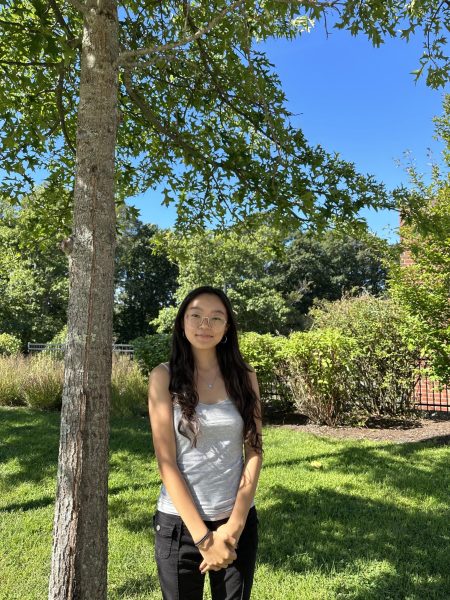 Dabi Lee, Layout & Content Editor
Hi! My name is Dabi Lee, and I am a junior at Foran High School. This is my second year of Journalism, and I am a layout and content editor. I am also...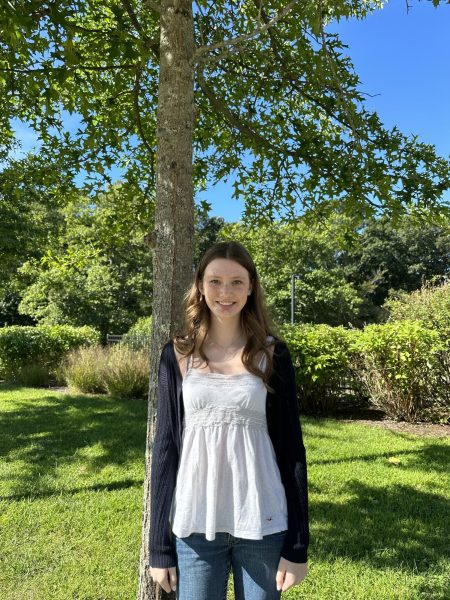 Grace Brogan, Content & Layout Editor
Hi! My name is Gracie Brogan.  I'm a junior at Foran high school. This is my third year in journalism and I'm a layout/content editor. I am also apart...