Samantha Inthapanhya
Staff Writer

Every month, movie fanatics hit the ticket boxes and reserve their seats in order to watch the latest movies that are lighting up the big screens. Coming up in 2019 are some of the most talked about movies that people have just been dying to watch. From family to comedy to action and to horror, the motion pictures will most likely please all preferences.
In March, it can be expected that families ranging from young children to adults will fill up the seats as Disney's Dumbo comes out. This fan favorite becomes a real life rendition of the once animated film. Not only will children fall in adoration for the odd and talented elephant, adults who have waited decades for this film will just reminisce in their childhoods.
Next in April, comes a range of movie genres. Those who are a fan of the Stephen King's Pet Sematary Novel will enjoy watching the most recent making, as it has been advertised since last year. Now for those who want a little action in their life may want to go watch the new Avengers movie, Avengers: Endgame. Watch as The Avengers finally have their epic showdown with Thanos, this April.
Another Disney movie hits the theatres in May, which is Aladdin, one of Disney's oldest movies, which brings hopes to attract many fanatics to the cinemas. Also in May comes a fight with multiple ancient superspecies of monsters. This is known as Godzilla: King of the Monsters.
In June, on a hot summer day, people can hit the air conditioned movies to watch the family friendly Toy Story 4, which families and Pixar fans will enjoy.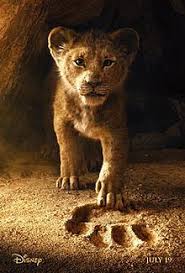 Coming in July is Tom Holland's next take in his Marvel career, Spiderman: Far From Home comes to theatres. Marvel and Spiderman fans should definitely not miss these showings. Different from the action/superhero film comes another family friendly movie, that will have millennials excited. Disney's The Lion King has finally come out in a real life rendition and people can not be more excited.
As summer vacation comes to an end, and last minute outtings are needed, hitting the theatre to watch the newest Fast and the Furious films is a must.
In September comes another Stephen King's novel that was turned into a film, which is It: Chapter 2. Watch for a scare.
This October, watch as the 2009 film Zombieland gets a sequel ten years later, known as Zombieland: Double Tap.
This winter, November is bringing Frozen 2 and in December Jumanji 2 and Star Wars Episode IX.
2019 is a year that movie producers, directors, and actors are obviously putting in the work to make sure that the public has an eventful year of watching amazing films. Be sure to hit the nearest movie theatre near you!