What is Galentine's Day?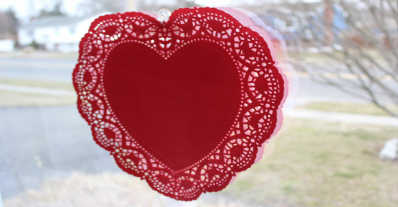 For some, the prospect of celebrating Valentine's Day on February fourteenth fills people with joy as they prepare to shower their significant other with declarations of love.
     For others, different events take place: Galentine's Day, which occurs annually on February 13. Galentine's Day is a celebration of female friendship. Galentine's Day is a day to spend time away from significant others to gather with other women and celebrate friendships.
     Many people think differently about Galentine's Day due to the fact that some women have significant others while some do not.
     Kayla Pettis, a junior at North Branford High School says, "Even though I have a boyfriend, I am still going to celebrate Galentine's Day. I love spending that time with my friends."
     Kayla and her boyfriend have been together for a month and a half. She states, "I love spending time with him and I am going to see him on Valentine's Day, but Galentine's Day is reserved for my best friends."
     Laci Sullivan, a junior at Woodland Regional High school, has been in a relationship with her boyfriend for a year. Laci states, "I usually spend Galentine's Day with my best friends while my boyfriend spends the day with his friends."
     Laci believes that spending time with her friends is a very important aspect of life. She states, "I think it's a great idea that we get our separate time because even though I miss my boyfriend all the time, I will be seeing him on Valentine's Day so it works out."
     Laci celebrated Galentine's Day last year with some of her best friends. She says, "When me and my best friends celebrated it last year, we went over to my friends house and watched movies all day while baking some festive cupcakes and cookies."
     Since Galentine's Day is a celebration only celebrated by the girls, men have a different outlook on it. 
     Lucas Cohen, a junior at Pomperaug High School, does not have a girlfriend but thinks that Galentine's Day is a good day for women to get together. Lucas states, "I think Galentine's Day is a good opportunity for girls to hang out with their friends to get some alone time. There are many things that these women can do to have a fun day together."
     Single or taken, Galentine's Day is a holiday that all women can celebrate. Girls come up with a list of fun activities to do while celebrating. Some of the fun activities on this list include, "Karaoke Party, Nail Decorating Party, Galentine's Day Bake-Off, and Movie Night." Depending on the group's preference, there are many  possibilities for what you can do with your Gal-Pals this Galentine's Day.
     The possibilities for celebrating are endless and unique to each group of friends. At the end of the day, it's about spending quality time with the incredible women in your life, being grateful for their friendship, and empowering one another.