Open for Business
Downtown Milford Welcomes New Stores
     Amidst the pandemic, many businesses have opened or are preparing to open in downtown Milford, Connecticut.
     Milford Static Era and Records opened in October 2020. According to their https://staticerarecords.com/, they stock "new and (cared for) used vinyl, vinyl accessories, new and vintage music merchandise, books, zines, Guayaki Yerba Mate and more" at their physical store. The business also buys, sells, and trades old records, tapes, and CDs. 
     Nearby, Sprout Juicery is preparing to open their doors. Their website, https://sproutrawjuice.com/, shows off a wide array of pressed juices available for online order and delivery. Their Instagram page announced there will be acai bowls and smoothies made to order in addition to the drinks.
     Residents who mourned the closure of the Subway location at 1 River Street will be delighted to know that Micalizzi's Peace Cookies will be opening at the same address. The new location will be offering Peace Cookies, which are a choice of two cookies and ice cream, Italian ice, ice cream, beverages, and the American Beauty (a combination of Italian ice and ice cream).
     After more than 100 years in business, Howe's Drug and Medical closed during summer 2020. The iconic pharmacy has been replaced by Milford Pharmacy and Home Care.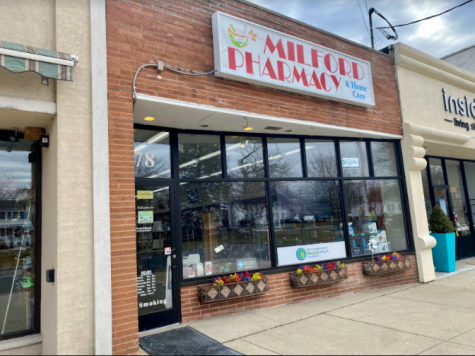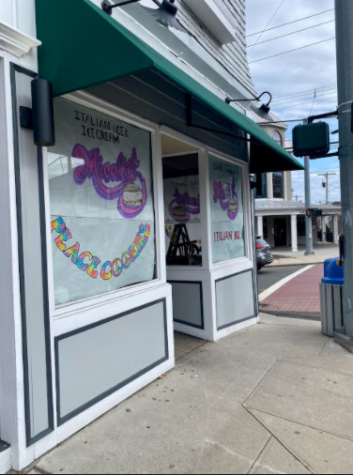 Batch Made in Heaven: Micalizzi's Peace Cookies expands to Milford location. Photo courtesy of Olivia Salai.