Going to The Ivy League
          The Ivy League is comprised of eight of the top universities in the United States. These prestigious schools are Brown University, Columbia University, Cornell University, Dartmouth College, Harvard University, the University of Pennsylvania, Princeton University, and Yale University.
          Located across the northeastern United States, these schools only accept the highest level of excellence from their students. The acceptance rates of these schools range from 5.5% to 8.7%. 
          With the last semester of the current school year coming to an end, a few Foran seniors have received their decision regarding whether or not they have gained admission to these prestigious universities. 
          Seniors David Gaetano, Arezoo Ghazagh, and Rylee Tondora will be attending Ivy League schools this upcoming fall. 
          Gaetano and Tondora will be traveling to Yale University to become Bulldogs. Yale University is located in New Haven, Connecticut and is the third oldest institution of higher education within the United States. 
          Gaetano is planning to major in mechanical engineering. Yale has always been Gaetano's dream college because he really values the community, so the decision to go there was easy for him once he got accepted. 
          Gaetano states, "I think one of the biggest factors that got me into Yale were my essays. Since the applicant pool is super competitive, I took my time writing essays that I've become proud of. I feel like these essays helped me stand out as a candidate."
          Tondora plans to major in ethics, politics, and economics as she plans to pursue a career in public policy and advocacy. 
          Tondora states, "My goal has always been to go to a college that will equip me with the knowledge and skills I'll need for my career. For me, Yale ended up being that college, but there are tons of other schools where students can get an excellent education."
          Tondora also agrees that essays are vital to being accepted into college stating, "Overall, I think colleges want to see not only your academics and extracurriculars, but also your character and goals in life."
          Ghazagh will be traveling to Harvard next year. Harvard University is located in Cambridge, Massachusetts, and is the oldest institution of higher education in the United States. Ghazagh intends to major in biological sciences, hoping to go into human developmental and regenerative biological concentration.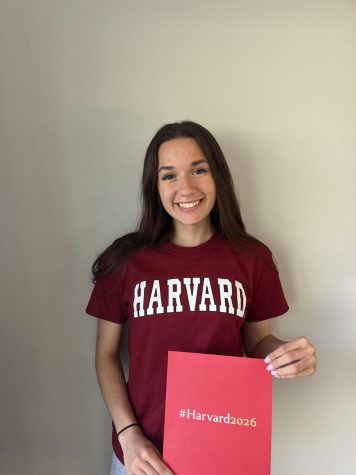 Harvard was never a dream school for Ghazagh as it never crossed her mind to even apply because she didn't think she would get in. Ms. Jessica Hoffer, Ghazagh's teacher and volleyball coach, had a big impact on her application to Harvard. 
          Ghazagh states, "She pushed me even when I did not believe in myself. She has had such a big impact on my life thus far, and now also my future! I could not be more grateful for all that she has done for me."
          Ms. Hoffer was Ghazagh's teacher for one year and her volleyball coach for four years. 
          Hoffer states, "Arezoo has developed from a shy freshman into a confident and driven young woman. I have had the pleasure of knowing Arezoo both as her volleyball coach and social studies teacher throughout her high school career. She is the most humble, kind, and genuine individual I have had the distinct honor of getting to know. I truly believe she is someone who is going to bring great change to the medical field and pursue incredible opportunities at Harvard. It is hard for me to even put into words how proud I am of her."
          From classmates to opponents, Ghazagh, Gaetano, and Tondora will be tied into the ongoing rivalry between Harvard and Yale. This rivalry has been precedent for numerous years, mainly on the football field. 
Leave a Comment
Donate to the mane street mirror
Your donation will support the student journalists of Foran High School. Your contribution will allow us to purchase equipment and cover our annual website hosting costs.
About the Contributors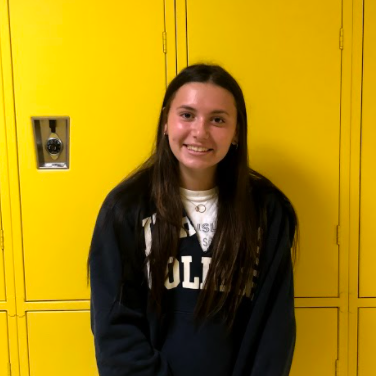 Lauren Ardolino, Photography Editor
     Hi! My name is Lauren Ardolino and I am a senior at Foran. I am one of the Social Media Editors and the Photography Editor for the Mane St. Mirror....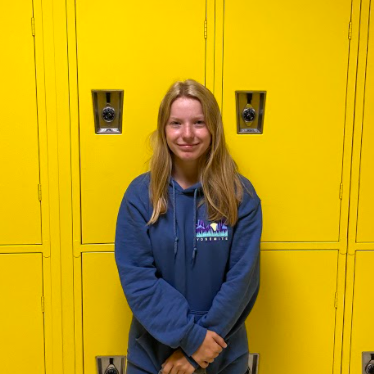 Victoria Koenig, Staff Writer
     Hi, my name is Victoria Koenig. I am a forward on the varsity soccer team. I also play volleyball for fun on Wednesdays. I like to hang out with...