Ready, Set, Glow
Krusinski Kares Annual Light Contest
          On the third year of Christmas, Krusinski brought a bright jubilee – as the holiday nears, Christmas lists are sent to the North Pole, holiday music plays on every radio station, and lights appear on almost every house. For the third year in a row, John Krusinski shines extra light on the holiday season through his holiday light contest, bringing together the entire community. 
          Owner of the nonprofit Krusinski Kares, Inc., John Krusinski started a Facebook page for Milford's holiday lighting displays in 2019. Krusinski has made it a tradition to drive around town and take in the various displays for years. He keeps track of the homes he appreciates the most each year in an effort to remember to revisit in coming years and spread holiday spirit. 
          Krusinski's passion for holiday lights has expanded throughout Milford, West Haven, Stratford and Orange. With an expanding contest and increasing community activity, Krusinski can not complete all of this work by himself. 
          Krusinski Kares has numerous sponsors including Orange Ale House, Flipside Burgers and Bar, Colony Grill, and many more. These sponsors donate numerous gift cards and discounts to be included in prizes given out to each category's winner.
          This year's categories consist of: Milford's most festive home, Milford's most festive neighborhood, Orange you glad Santa's coming to West Haven?, Santa's workshop, The Clark W. Griswold, Santa's little helper, Christmas Carols, Christmas Traditions, The Rockefeller tree, Christmas is in the Air, and the Polar Express. Each category follows specific criteria that the public then votes on via the Krusinski Kares website.  
          In past years, winners have been given baskets full of donated items; this year's prize system will be working differently. 
          When voting concludes and winners have been decided, all categories with the exception of Milford's Most Festive Home, Milford's Most Festive Neighborhood, Santa's Workshop, and Orange you glad Santa's coming to West Haven? will pick a number one through seven. Number one on Santa's Nice List will select their first prize from hundreds of dollars worth of donated gift cards and certificates, followed by households two through seven. 
          This process will be repeated until all prizes have been claimed. This new prize system ensures that all winners receive even amounts of total prizes with the freedom to choose which prizes interest them the most. 
          The households winners not included in the prize selection have pre-picked prizes that are awarded. The prizes are as follows: Milford's Most Festive Home will receive a grand prize of $1,000, Milford's Most Festive Neighborhood will receive a movie night sponsored by Big Screen LEDs,                        Santa's Workshop will receive baskets of goodies from local businesses, and the prize for Orange you glad Santa's coming to West Haven? is currently undecided. 
          Krusinski has been working to expand his contest to Milfords sister towns. He states, "Last year was the first year I included Orange and West Haven in the contest, but in the end there was only one winner between the two towns. This year there will be a prize for Orange's Best House, West Haven's Best House, and then a cash prize for who has the most votes between both towns."
          In 2021, the category Milford's Most Festive Home had a very close draw at the end. However, with 891 votes from the town, the house 21 Wilson Street won the award. The owners prepared for weeks to fill up their yard with bright Christmas decorations, spirit, and joy for their community. 
          Krusinski has worked to make his traditions easy and applicable to all, whether through donations, voting, participating, or just enjoying the light map he puts together. 
          This year, Krusinski is looking forward to seeing more and more houses becoming involved and all of the creative designs that homeowners come up with. 
          He says, "The list has grown each year and it makes Milford a place that people want to be for the holidays, especially to those out of town, it really shows how big our community is." 
          To find more information about this bright and exciting Christmas tradition, visit the Krusinski Kares website: https://krusinskikares.com/ 
View Comments (1)
About the Contributors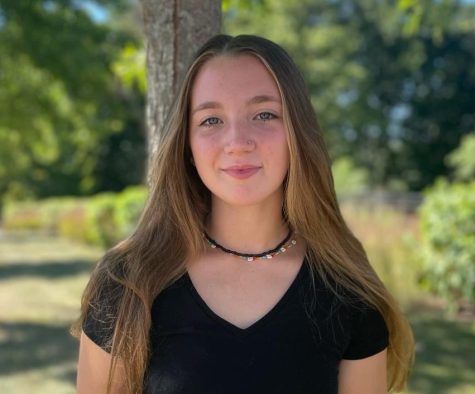 Kylee Payne, Photography Editor
Hi! My name is Kylee Payne and I am a senior at Foran High School. During the winter I run indoor track and in the spring I play lacrosse. I am a member...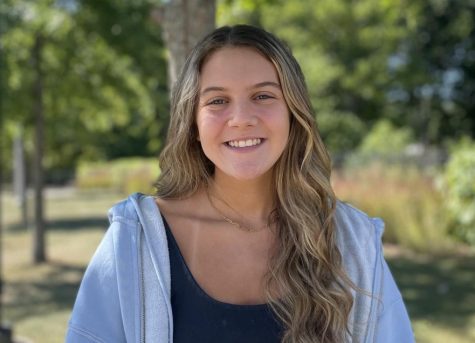 Luci Cappello, Staff Writer
Hi, my name is Luci and I am a senior at Foran High School. I am on the cheerleading team here at Foran during the fall and winter season, while in the...