Album Reviews: October
 Kayleigh Paskiewicz
Editor
Bring Me The Horizon – That's The Spirit
★★★★1/2 Go download "Avalanche"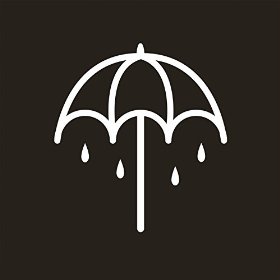 Following the release of the 2013 hit album Sempiternal, Bring Me The Horizon is back with an edgier album that's pushing more boundaries in the metal core scene.  Lead singer Oli Sykes tested his voice, singing more than he had on Sempiternal.  Gang vocals provided by cheerleaders on "Happy Song" try to cover the sarcastic tone of the song. EDM elements present in Sempiternal carry over into the tracks "Doomed," "Run," and "Oh No" as BMTH tries to bridge the gap into the mainstream. They may be slowly emerging into the mainstream but this is a band you have to keep your eye on.
Halsey – BADLANDS
★★★1/2 Go download "Ghost"
Halsey broke onto the scene with ferocity no other artist, let alone a woman, had done. Her vivid videos and raw voice skyrocketed her into the spotlight. With only one lead single off the album, Halsey debuted at Number 2 on the Billboard 200 list. A few tracks had previously been released on her EP Room 93, but for the most parts none of these songs had been released. Tracks like "Castle" and "Hurricane" push for liberation of women with melodic riffs of Halsey's voice. The album is loaded with memorable beats and lyrics that are dying to become tattoos. A strong debut of a debut album proves that Halsey is a force to be reckoned with.
Maddie & Tae – Start Here
★★★★ Go download "Your Side of Town"
Maddie & Tae broke out on to the country scene with the hit single "Girl in a Country Song," challenging the roles of women in the country music industry. The same feisty lyrics come back in full force for their debut album, Start Here. "Shut Up and Fish" pays tribute to the many failed dates where guys were a little too pushy about what they wanted. The track "Sierra" pokes fun at girls and doubters who've attempted sabotage relationships and friendships. Alongside the sassy, fun songs, the single "Fly" motivates listeners to keep reaching for goals that they have while "Downside of Growing Up" reassures people that it's okay to break through your comfort zones and find their way in life.
The Weeknd – Beauty Behind the Madness
★★★1/2 Go download "The Hills"
The highly anticipated sophomore album by The Weeknd exceeded expectations, earning the number 1 spot on the Billboard 200. Featuring singles such as "Can't Feel My Face" and "Earned It, " the album mixes slower R&B songs and pop anthems. "Real Life" opens the album with a simple yet captivating beat. The tracks build up with EDM elements as well as classic funk-inspired riffs. The smooth combination of lyrics and Tesfaye's voice draw listeners in for the duration of the album. The Weeknd will be performing at the iHeartRadio Music Festival in Las Vegas, proving that the popularity from "Earned It" has launched him into a straight ride up with no end in sight.
Leave a Comment