Eva Knudsen
Staff Writer
The best gift to give this holiday season would be a trip to Disney World. The vacation won't be anything less than magical. There are going to be a few obstacles to overcome when going to a popular theme park during the busiest time of the year.
The upside to going to Walt Disney World during winter break is that you don't have to pay extra to see wintry entertainment that is part of an event called Mickey's Very Merry Christmas Party. These tickets can cost $60 per person!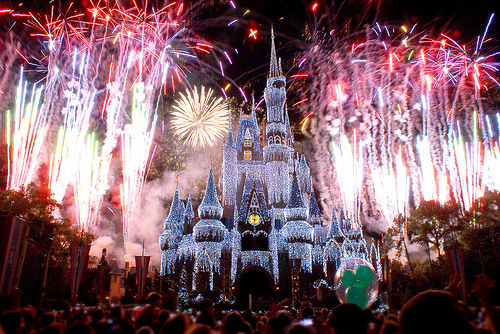 The downside is the crowds. Don't let the need to camp out dissuade you from seeing these shows, as they're amazing. Great views of the Magic Kingdom's fireworks actually can be found outside the park on the beach of the Polynesian Resort or at the Ticket and Transportation Center. These locations are great for avoiding the crowds, especially for the immensely popular December 30th and New Year's Eve fireworks. The Disney Tourist Blog comments on the fireworks show, saying, "The fireworks are so intense that some guests might consider wearing sunglasses and earplugs while watching. They're seriously good–so good that they just might help you overlook those crazy crowds." Quinn Lofthouse, a sophomore, said she'd rather go to Cinderella's Castle, instead of going to Magic Kingdom to view the New Year's fireworks.
Coming soon in 2016, The Maelstrom attraction and Spirit of Norway movie have closed to make way for a new attraction based on the animated film, "Frozen." "Frozen Ever After", will be a family adventure and will take guests to the film's land of Arendelle.  Guests will be transported to the "Winter in Summer Celebration." The attraction will include a visit to Elsa's Ice Palace and the ice-blue world of the North Mountain, along with other locations before returning to the Bay of Arendelle. The animated short "Frozen Fever," will be part of the new attraction, along with the spectacular sights inspired by the film.
The Norway Pavilion will also include the Royal Sommerhus that will host a royal greeting with Anna and Elsa. The best you can do is try- and if that doesn't work out you'll still be guaranteed to have a great time.  When asked about the attractions opening, Caitlyn Roman, a sophomore, answered by saying, "That's great! I love the movie Frozen and wish I could go to Disney right now."