What's Appening? December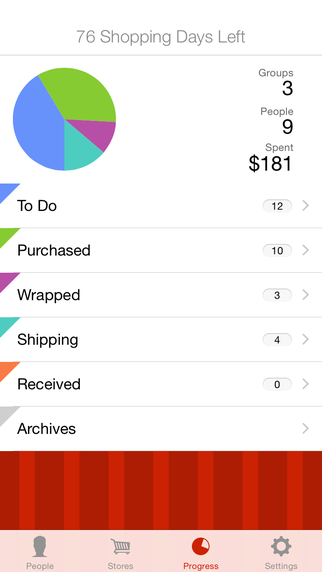 Gavrielle Figueiredo
Staff Writer
What's that I hear? Is it the sound of holiday joy ringing through shopping malls across the country? Or is it purely the sound of many stressing over the organizing of their gift giving lists. Either way, everyone can use a little help during the holiday season when juggling between staying on a budget and remembering who's getting what. Here are some apps to help with lessening that seasonal shopping stress.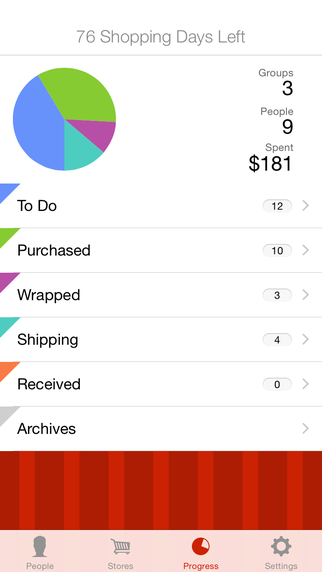 Depending on what you'd prefer, many of these apps have different ways to help out. Many of these apps are free as well, just to save you a little more money to put towards your gifts. Two useful apps are "The Christmas List" and "GiftPlanner".
The Christmas List is a $1.99 app that allows you to see your shopping list in an organized and clear manner. It also shows you how many days of shopping you have left along with easily showing you what you've wrapped, purchased, received, and other to-dos.
Everyone knows the frustration of going to a store to get a specific gift, leaving to go home, then finding out something else you needed to get was at the same store. No need to worry about that anymore: this app organizes your gifts by which store you can get them at, making shopping a piece of holiday pie. If gift shopping is a team tackle, the list of gifts can also be sent via email or text message.
GiftPlanner is a free app, which is even better; it's equally as organized and is great for any occasion that incorporates gift shopping. It helps you balance the budget for each occasion while allowing you to browse online. Even better, it has a bookmark that allows you to add things to your list while online shopping.
If you're looking for a specific gift you can find it online through the app and then add it to a wish list. If you're unsure exactly what to get, you can send gift cards directly from the app as well.
My personal favorite part of this app is that you can snap a picture of whose present is which before and after you wrap it. This way you don't have to worry about being in the holiday daze of wrapping and forgetting whose present you just wrapped.
So, whether you're stressing about this shopping season or you simply want a little more of an organized way of shopping, either one of these apps will point you in the right direction.
Leave a Comment