Winter Fashion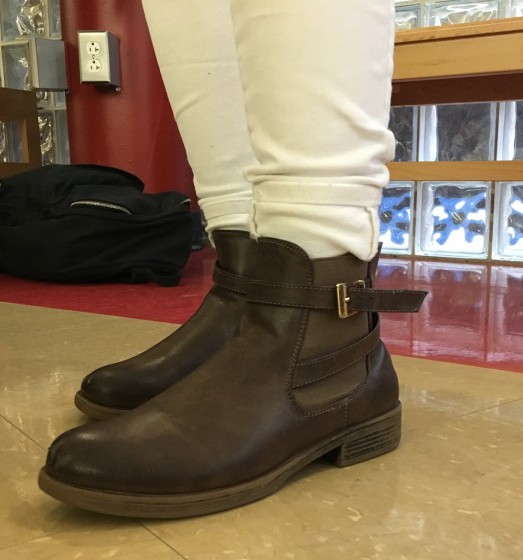 Eva Knudsen
Staff Writer
Fashion is constantly changing. Last year's fashions are outdated. As they say, "Out with the old, in with the new." This winter's latest clothing could be described as very neutral.
Starting off with this season's latest shirts and jackets there are ribbed shirts, cozy sweaters, and oversized army green jackets. These clothes can keep you warm and trendy all season long.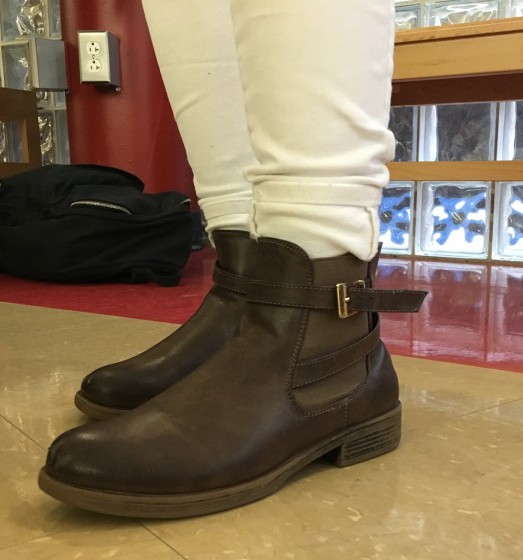 Oversized army jackets are on high demand this year. Some places that carry this jacket include, H&M, Forever 21, and Hollister. Personally, ribbed shirts are my favorite type of shirts to wear. They're so simple and you can dress them up with the right accessories.
Any girl at Foran can be seen wearing riding boots/booties, moccasins, or Converse on their feet. Lexi Furst, sophomore, says, "I have two pairs of converse, one being traditional white and the other being high top off-white." She wears them with cute t-shirt dresses and socks that peak out. These shoes can be found at the nearest she store such as, DSW, Payless, or Journeys. They even can be paired with ripped jeans or comfy leggings.
Guys are typically seen wearing their Nike sneakers. Along with sneakers, a popular footwear item would be Sperry's. Khakis or shorts can match with any of the two shoes.
The colors are leaning more towards neutral this year as the leaves start changing. Black, white, and greys are commonly worn as nature is displaying some of its best yellows, reds and oranges. If you're into cool-tones then you'll love neutrals with a cool undertone, such as crisp silver, white, gray, and navy. Warm-toned colors would be neutrals with a warm undertone, such as gold, cream and chocolate brown.
Typically, girls wouldn't wear purses to school, but some popular ones would be Long Champs or Michael Kors. Both bags are quite pricey so you can find a knock-off at a Flea Market. The dupes look like the real thing; no one will be able to tell!
Some other accessories that are commonly found during the colder seasons are scarves. Catie Stiffler, sophomore, says, "Scarves add something knit and warm to your outfit, which is beneficial in the winter." She also adds, "They're one of my favorite staples." Another accessory that can be worn with long sleeves is a puffy or jean vest. Juliet Levesque, senior, is obsessed with hers. She also says, "I wear my jean vest with leggings because I cannot do denim on denim."
Leave a Comment