Boy's Swimming Laps All Expectations
Shea Phelan
Staff Writer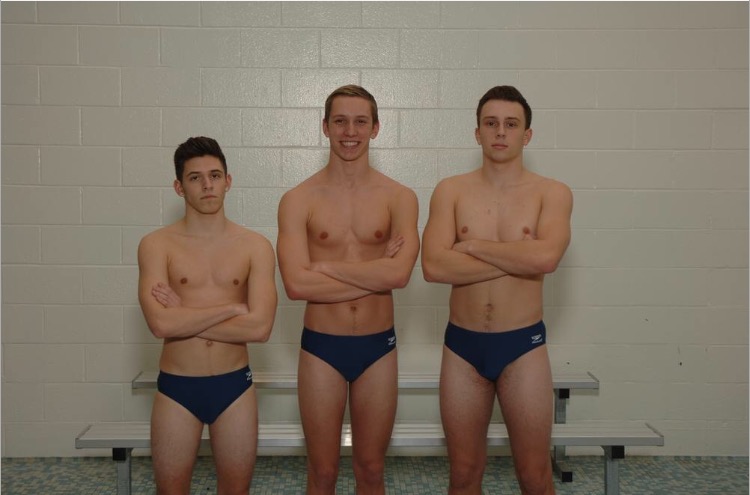 With just a few weeks shy of the end of the season, the boys swim team has had a productive and goal setting 2016 year. With a current record of seven wins and five losses, the lions are expected to have an excellent post season later this month. Post season consists of swim meets such SCC trials, SCC finals, state trials, state finals, and state opens.
Back in the fall during the girls' season, Hannah Buckley, Ava Corsi, Sarah Fitzgerald, and Erica Hanson made it to state opens coming in 24th out of 24th for the 200 freestyle relay. These girls also broke the school record for that relay and always went all state earning their names in the record book. The boys also hope to shatter a few school records as well.
Conor Quinn, a senior, is captain of the 2015-16 boys season. He has been swimming for Mrs. Skuches since he was a freshman and has been swimming since he was younger. When asked what goals he has set for himself and for the team this year, he said, "I would love to break one of the school's records. A goal for the team is to get as many people to states as we can. We have not met any of these goals but there's still time to achieve them." With as many years as Quinn has under his belt, he and the rest of the team are confident in achieving these goals since they have had in the beginning of the season. Both he and his teammates are excited to see what the table brings to them for the end of an exciting season.
Coach Condon, or Ms. Condon as her English students call her, has been working at Foran since 2014 and has only been assistant coaching for Skuches for only a year. Condon recently went to Providence College, a D1 school, to major in English and to swim for the Friars. When asked about how swimming in high school and college helped her coach both for the boys and girls swim teams she has recently taken apart of, she said, "Swimming my whole life has made my coaching experience everything I've always dreamed it would. By watching my coaches throughout the years, it has built the immense background for teaching the swimmers that I currently teach. They learn better techniques and I teach them how to become better swimmers."
Both Condon and Skoach have been preparing the boys who have made it to states and will go far into the postseason. As for the boys, they know how hard they have to work to see the results they want to see in order to break records and make their coaches happy.
Brendon Riggott, a sophomore, is new to the sport of swimming. Last year, he wanted to start something new as a freshman at Foran and decided to take up swimming. Ever since, he has loved the sport and wants to continue throughout his high school year. When asked about his most memorable moment from this season, he said, "It was definitely when I got to swim the 500 for the first time. It was my first time swimming a long distance event ever. I came in second place against West Haven and I got a pretty good time. I was proud of myself." Riggott said he has also gotten less nervous when it comes to the swim meets. He has also improved on speed as well as his times. He cannot wait to see what next season brings for him.
Leave a Comment