Milford Boasts its Share of Haunted Attractions
Lucas Burgard
Staff Writer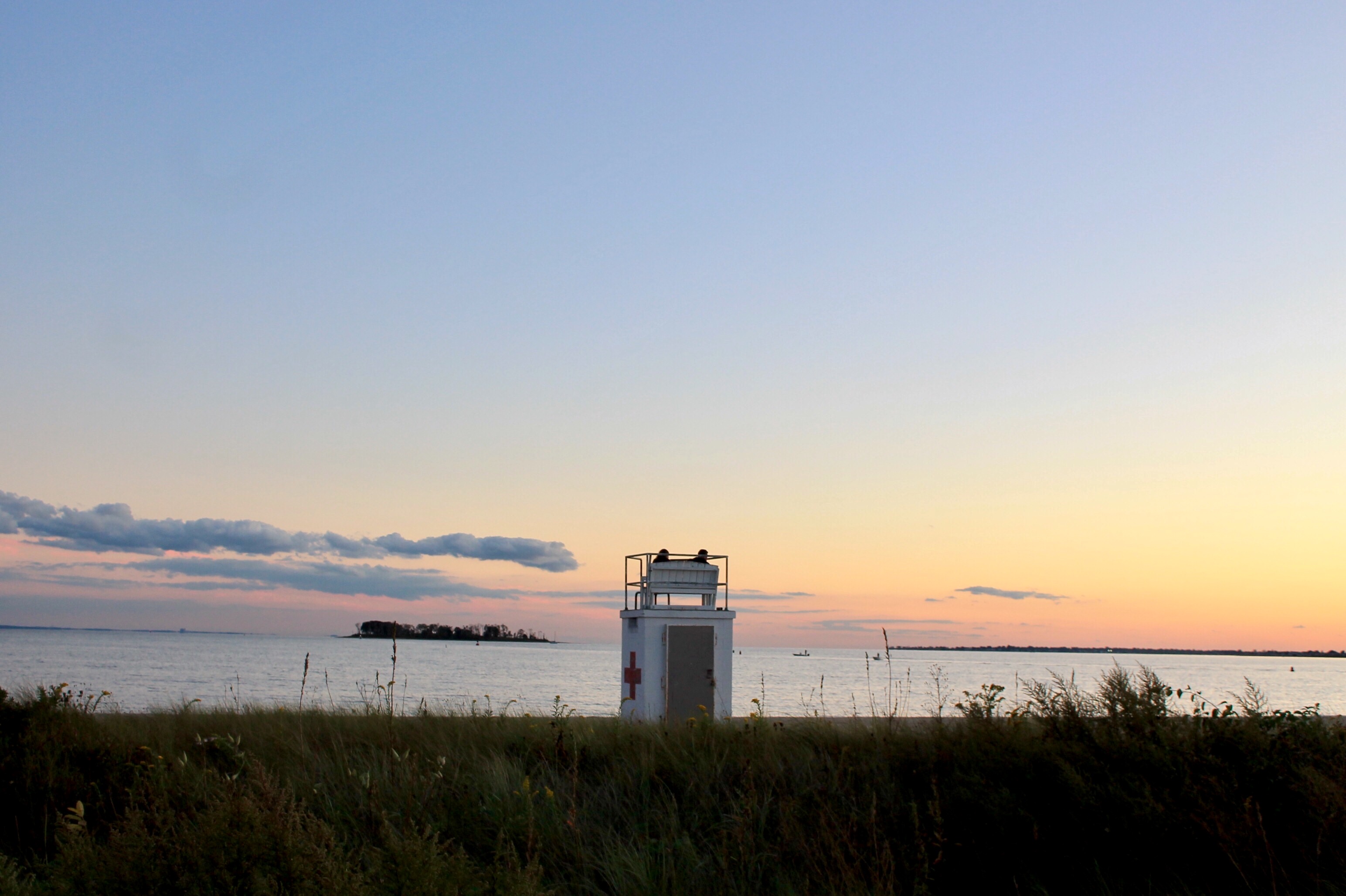 Charles Island shown in the distance as the sun sets, photo courtesy of Jake Burwell.
As Halloween creeps closer, people are starting to travel all across the state in search of famous haunted places. Connecticut is infamous for locations such as the Sterling Opera House in Derby, which have been rumored to house ghostly figures for years. However many people do not know that Milford has its share of supposedly haunted locations.
Charles Island, off of Silver Sands Beach, is perhaps a Milford staple. Beachgoers and hikers alike visit the island every summer. The island is relatively accessible, due to a sandbar that creates a perfect walkway during lowtide. However, the island has quite an intriguing history. It is rumored that in 1699 the famous pirate Captain Kidd laid treasure on the island, and cursed anyone who went looking for it. Nevertheless, Kidd was not the only one to allegedly curse the island. After European settlers took the sacred island from the Paugussett Native Americans, they claimed to set a curse on any structure built on the island and anyone who tried living there. Today, people claim to see ghosts and hear unexplained noises while venturing around the island.
The Milford Historical Society also has its share of supposed hauntings. The Eells-Stow House, located in downtown Milford, is rumored to be haunted by the ghost of Captain Stephen Stow. As an honored town doctor, Stow died in 1777 after caring for 200 soldiers with smallpox. 240 years after his death, people claim that they can still feel his "presence" and hear disembodied voices around the house. The other two houses that comprise the Milford Historical Society are also infamous for their ghostly figures, unexplained voices and spirits. Anna Jani, sophomore, volunteers at the Milford Historical Society and claims to occasionally hear obscure noises. "Sometimes I hear tapping on the windows, even though there is nothing there," she says, "I'm not superstitious but I don't know how to explain that."
Although scary, the stories are more meant for fun as the Halloween season begins. People can check out these locations by going on educational tours such as the Spirits of Milford Ghost Walk. The walks are led by Milford journalist Cindy Boynton and run every weekend from late September to early November. Sophomore, Emily Wheaton, has been on the tour before. "It was creepy but really interesting," she says, "I would recommend it." The tour runs through downtown Milford and stops at all three locations of the Milford Historical Society.
Leave a Comment