Art Museum Field Trip Opens New Perspectives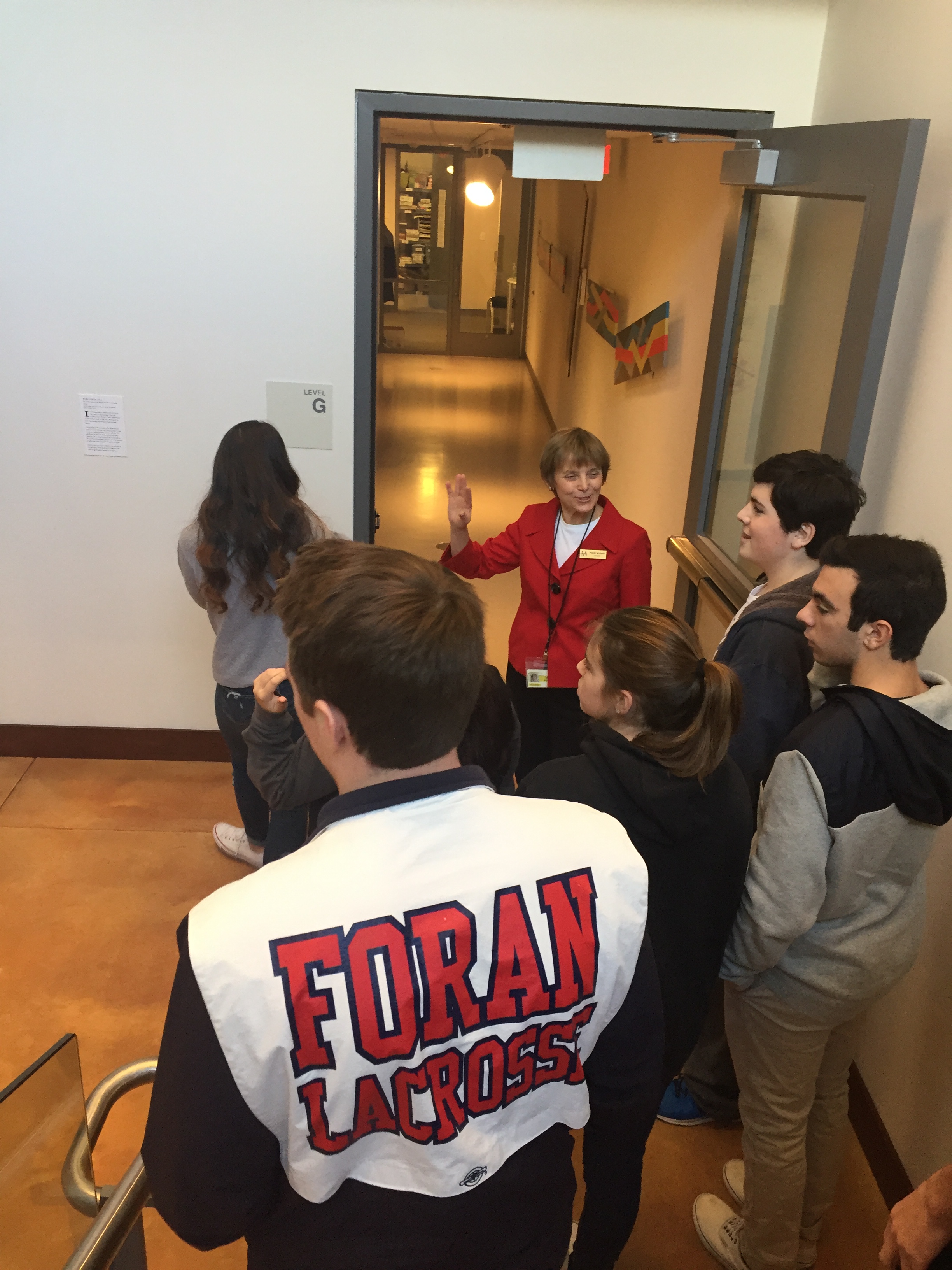 Lucas Burgard
Staff Writer
The recent field trip to the New Britain Museum of American Art has broadened perspectives and opened up the minds of Foran sophomores. The trip, which took place on November 20, was organized to educate students about World War I through analyzing art first hand.
At the museum, students viewed the works of Harry Everett Townsend, who is renowned for his sketches of World War I. Between 1918 and 1919, the artist created over 300 illustrations of the war during his time in France. The sketches consist of scenes from battlefields, trenches, as well as different types of weapons and artillery. "I really enjoyed the World War I sketches because they provided a first hand point of view," says sophomore Hannah Pokornowski, "It opened up a different perspective for me."
Ms. DiGiacomo, who teaches U.S. History along with Humanities, organized the trip because she wanted students to have a more interdisciplinary learning experience. "It's one thing to talk about something in a slide show, and it's another to see the actual documents in real life," she says. Ms. DiGiacomo and Ms. Hoffer both attended the trip, which was open to all U.S. History Level 1 Students.
Leave a Comment