Students Weigh in: Favorite TV Shows Streaming Now
       Regular television has become less and less common over the years. Most people have converted to watch their favorite shows on platforms such as Netflix, Hulu, Disney +, etc. These apps allow easy access for people's favorite shows where they can binge watch all of their favorite episodes or the entire series. These platforms also tend to not have any ads which many individuals enjoy. There are many genres that appeal to all, giving  everyone a chance to watch what they love. 
       Companies such as Netflix have also added exclusive shows and movies that can only be found there to draw more people into using their service. These ad-free apps are quickly taking over in homes everywhere. It is also a cheaper alternative because paying monthly for a cable service can be very pricey, especially when not every channel is necessary. Apps like these keep developing and getting better all the time by adding new shows and movies, changing the way that television is viewed forever.  
       Most people enjoy watching comedy shows that make them laugh. Rick and Morty is a show that was first aired December 2, 2013. It is about a kid named Morty and his grandfather going on crazy adventures while the rest of the family deals with the repercussions (the grandfather) staying at their house. Junior Wes Buzelle says, "I have been watching Rick and Morty for almost two years and I really enjoy watching it because it teaches me life lessons and makes me laugh so much." 
       Others enjoy watching shows that relate to their lives, like freshman Rowan Soracco. She enjoys watching Fuller House, which is a sequel to the original show Full House. She says, "One main reason I enjoy the show so much is because it reminds me of how chaotic my family is and I love it." 
       Senior, Maddie Marcy enjoys watching a show called One Tree Hill. Recently it has been removed from Netflix but is available on other platforms.  It is about two half brothers and their lives in high school and competing for attention and basketball since they both play. The show also shows struggles many teenagers could be able to relate to like mourning lives of loved ones,  drama between friends and romantic relationships. Marcy says, One Tree Hill has to be my favorite show because it is realistic and shows real life problems high  schoolers actually deal with while drawing you in with the characters and story plots which makes the show more entertaining." 
About the Writer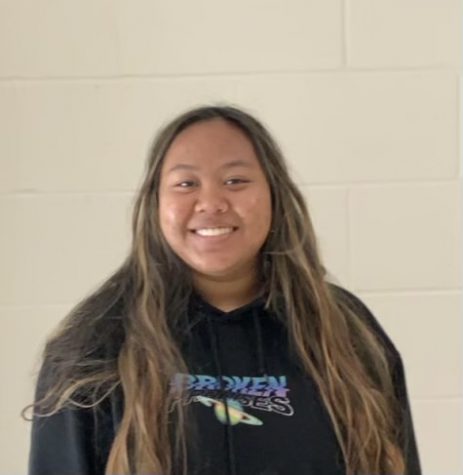 Tatyanna Bun, Staff Writer
Hi, my name is Tatyanna Bun. In my free time I like to paint, listen to music and hang out with my friends. My favorite topic to write about is current...